Only Unvaccinated People Died Of COVID-19 In Maryland Last Month, State Says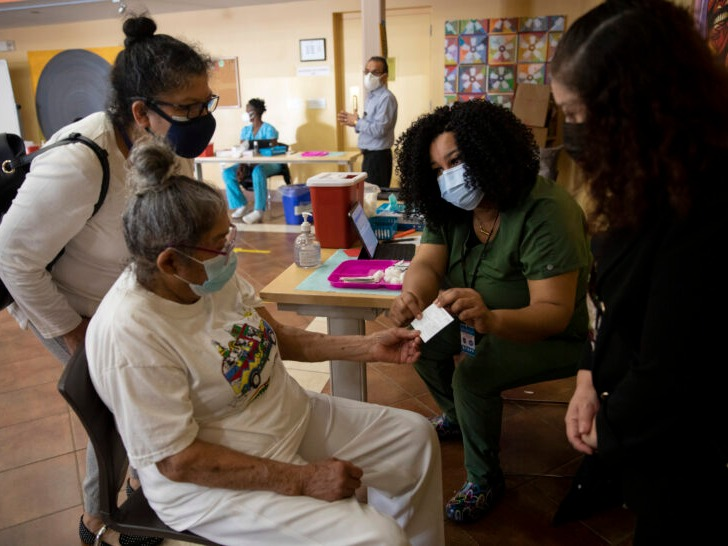 Last month, 92 people died of COVID-19 in Maryland. None of them were vaccinated.
That's according to Maryland Department of Health data cited in a tweet from Michael Ricci, communications director for Maryland Gov. Larry Hogan. According to the staffer, the worst effects of COVID-19 are now affecting mainly people not vaccinated against the coronavirus, who in June made up 95% of new COVID-19 cases, and 93% of COVID-related hospitalizations, in the state.
The data aren't published on Maryland's official COVID-19 dashboard, but the Maryland Department of Health confirmed their accuracy to DCist/WAMU. The state's top health official reported similar numbers to a panel of lawmakers last week.
The data appear consistent with a recent analysis by the Associated Press, which found that almost every American who died of COVID-19 in May was not vaccinated.
Echoing a national trend, the disparity in vaccinations falls along political lines in Maryland: Vaccine rates are lower in counties dominated by Republican voters, according to Maryland Matters.
"Some of these locations that are more distant are less inclined to grasp the need for the common, community good and lean more towards individual freedom, liberty, choices, and more of a Libertarian streak," Maryland state Sen. Clarence Lam (D-Howard County) told the news outlet.
Maryland had a low rate of COVID-19 community spread as of late June, according to the Centers for Disease Control. Transmission was similarly low in D.C., but higher in Virginia, which had a "moderate" level of transmission around the same time.
More than 75% of Maryland's adult population had received at least one vaccine dose as of July 4, per the CDC. The share is 73% in D.C. and 71% in Virginia.
National health officials have lamented the persistence of infections among Americans who have not been vaccinated.
"Nearly every death, especially among adults, due to COVID-19, is, at this point, entirely preventable," CDC Director Dr. Rochelle Walensky told the Associated Press.
This story is from DCist.com, the local news website of WAMU.
Questions or comments about the story?
WAMU 88.5 values your feedback.