Montgomery County Schools Will Require Masks In The Fall For Everyone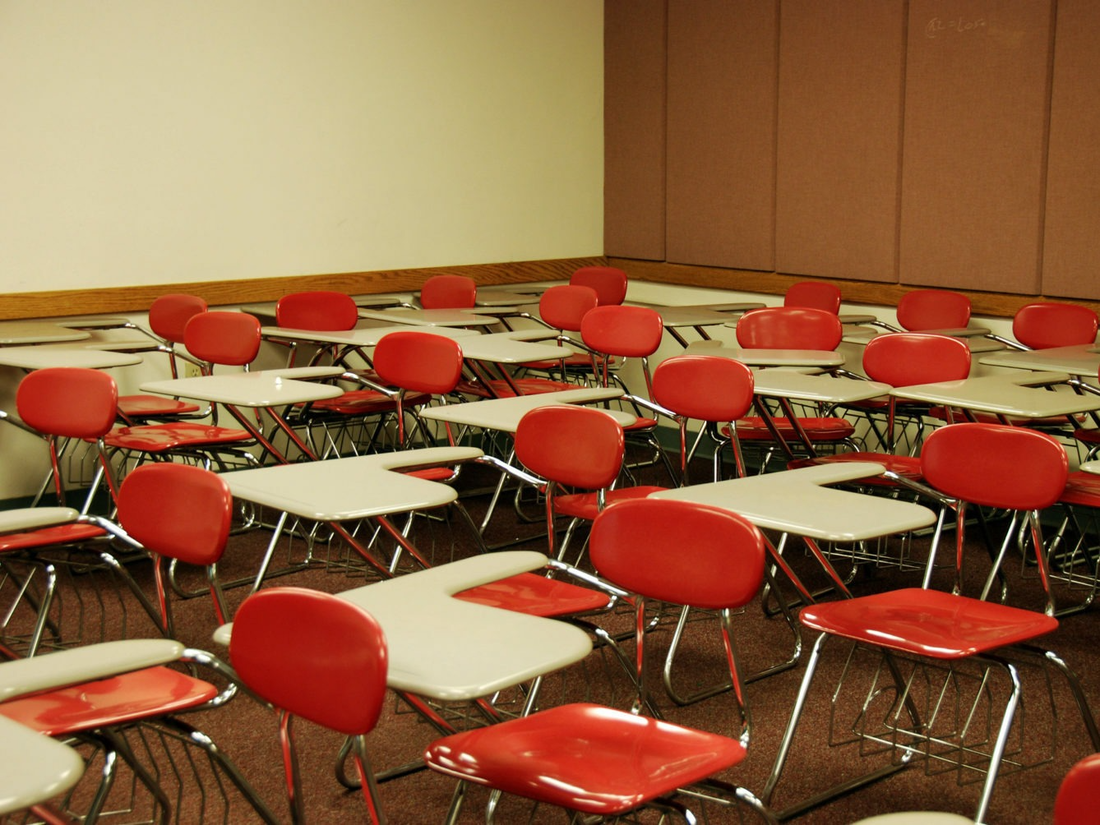 Staff and students in Maryland's largest public school system will be required to wear masks when they return to classrooms this fall, whether or not they've been vaccinated.
Montgomery County's Board of Education unanimously endorsed a recommendation from the school system Tuesday that continues its current mask policy when students return to schools five days a week Aug. 30. Face coverings will not be mandatory outdoors, but MCPS is strongly recommending them for unvaccinated individuals. Face coverings will also be required on school buses.
The decision doesn't apply to the entire school year; officials can still revisit the policy as COVID-19 case numbers fluctuate, or as students under the age of 12 gain access to vaccines. Currently, inoculations are only available to youth ages 12 and up — a major factor in the decision to keep the mask requirement in place, said MCPS Interim Superintendent Monifa McKnight. The policy aligns with recommendations from the American Academy of Pediatrics.
COVID-19 infections have been low in Montgomery County schools during in-person summer learning, McKnight said. Out of 26,000 students currently enrolled in the summer program, just 13 cases have been reported as of last Friday.
"That's excellent," said Board of Education President Brenda Wolff. "I think that's actually due to the mask wearing."
School board members acknowledged that masking requirements have attracted scorn from some parents. The vote on face coverings took place after several parents bashed the policy in prerecorded public comments submitted to the board.
Cara Boyle, whose son is starting kindergarten in MCPS this fall, said in testimony that the policy was an overreaction. "Forcing children to wear masks in a vain attempt to protect them from a statistically nonexistent threat will be damaging in many ways, both short and long term," she said.
"They're actually muzzles, not masks," added Milutin Djurickovic, who accused the board of having a political agenda.
But the policy received support from other parents, including Jhumka Gupta, a public health scientist whose child is about to enter second grade in MCPS. Gupta said universal masking provides a far safer environment for her daughter, who has an underlying medical condition.
"This reduces stigma among those who will need to wear masks because of medical issues like my child, and also, it takes away [the] burden of trying to decipher who's masked, and who's not, so you can actually focus on school."
School board member Patricia O'Neill said the decision won't be universally accepted, but that many children have accepted masks as a new — though hopefully temporary — way of life.
"Masks have become politicized," said O'Neill, from under her face covering. "All of us are muffled, we're hot, on occasion it's more difficult breathing. But when I look at my 8- and 10-year old grandchildren, they're more resilient and adaptable than we are as adults."
This story is from DCist.com, the local news website of WAMU.
Questions or comments about the story?
WAMU 88.5 values your feedback.