D.C. Requires COVID-19 Vaccine For Government Workers, Teachers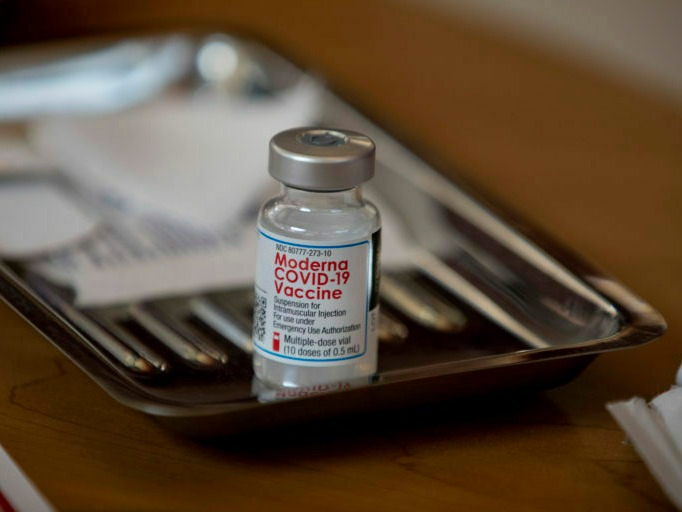 Most D.C. government workers will be required to get a COVID-19 vaccine or face routine testing.
D.C. Mayor Muriel Bowser issued the mandate to the city's more than 35,000 workers amid a surge in coronavirus cases driven by the highly transmissible delta variant. Workers, contractors, interns and people who receive grant money from the city must be fully inoculated by Sept. 19.
"It's been very important to me that we take these next steps together to ensure that everyone gets vaccinated," Bowser said at a Tuesday press conference attended by administration leaders and labor representatives.
Workers who object to a vaccine, including those who seek an exemption for medical or religious reasons, must undergo weekly testing. Employees who choose to go the testing route will be provided with self-testing kits.
The rules were hammered out in collaboration with labor unions representing District workers.
District workers have already been asked to self-identify their vaccine status, and 59% of the workforce has done so, Bowser said. So far, the data indicates that at least 54% of government workers are vaccinated.
Late last month, President Joe Biden imposed new vaccination rules on federal workers, requiring that they signs forms attesting to being vaccinated against COVID-19, or agreeing to face weekly testing, mandated masking, and social distancing at work if they choose not to receive the vaccine. The military followed suit on Monday, announcing that all troops should get the vaccine by Sept. 15.
Vaccine requirements for government workers have also been imposed in Virginia, and last week D.C. Attorney General Karl Racine required the 600 employees in his office to get a COVID-19 vaccine, unless they had a valid exemption based on religious beliefs, medical advice, or concern over the emergency authorization of the vaccines.
Bowser's mandate also comes ahead of a looming deadline: the return of public school students to classrooms later this month. The vaccine requirement will apply to D.C. Public Schools teachers and staff, many of whom interact with children not yet eligible to get a vaccine. (Similar calls for a vaccine mandate for teachers have come in Montgomery County.)
Over the weekend, Randi Weingarten, president of the American Federation of Teachers, the second-largest teachers' union in the country, endorsed a vaccine mandate for educators. Soon after, the Washington Teachers' Union, a local chapter of the American Federation of Teachers, signaled its support for a vaccine requirement.
Jacqueline Pogue Lyons, president of the local union, which represents about 5,000 educators in D.C. Public Schools, said she wants a vaccine requirement for teachers. Educators who receive a formal exemption from the vaccine for medical or religious reasons should be tested for the coronavirus weekly, she added. Lyons said about 90% of teachers represented by the union are vaccinated.
"We're ready to go back to school in person and we fully support everyone being vaccinated," Lyons said on Monday.
Parents have circulated two petitions urging the city to impose a requirement for teachers. One of the petitions, which was developed by families that belong to a neighborhood listserv called Petworth Parents, also called on the city to release data on staff vaccination rates at each campus.
Vaccinated people can still spread the delta variant, a highly transmissible strain of the coronavirus that accounts for most new infections in the country. But vaccinated people are likely to be infectious for shorter periods of time than unvaccinated people, according to the Centers for Disease Control and Prevention.
Petra Stankard, whose 4-year-old daughter is entering preschool, said the mandate is especially important for young children not old enough for a vaccine themselves.
"We all have a responsibility as a community to protect all of our children," Stankard said. "The best thing we can do is surround them with vaccinated adults."
The city's vaccine requirement does not apply to charter schools because teachers and staff do not work for the D.C. government. Charters, which are publicly funded but privately operated, educate about half of the city's public schoolchildren.
Michelle Walker-Davis, executive director of the DC Public Charter School Board, said many charters have imposed their own vaccination requirements for staff. She issued a joint statement with Shannon Hodge, executive director of the DC Charter School Alliance, which advocates for charters.
"Public charter schools remain committed to having the highest safety standards for our students and employees as they reopen and throughout this school year," the statement said.
Many D.C. government employees have had access to COVID-19 vaccines since early this year, but some agencies have struggled to get employees vaccinated. Vaccination rates have varied from agency to agency, with the Office of Unified Communications reportedly being as low as 35% and the Metropolitan Police Department hovering in the 60% range.
In a statement, Metro Washington Labor Council AFL-CIO president Dyana Forester thanked Bowser for moving to require vaccines, and doing so in agreement with labor unions.
"The debate over whether to mandate vaccines is a complex one, especially for our city's communities of color," she said. "We must work to build trust and education in these communities in order to combat this virus. As the mayor moves forward with requiring vaccination and testing mandates, we appreciate her inviting labor to be a part of the implementation."
According to D.C. data, an estimated 55% of all residents are fully vaccinated. At the same time, reported COVID-19 cases have spiked over the last month, with the city now approaching the threshold for substantial community spread of the virus.
The uptick is being spurred by the highly transmissible delta variant. The daily case rate is more than 11 times what it was at the end of June. Officials say the increase is being driven by infections among unvaccinated people ages 25-34, and while they haven't seen significant racial disparities emerge in infections in that age group, Black residents in the group are vaccinated at half the rate of their white counterparts.
Young children ages 5-14 now account for about a tenth of D.C.'s new cases.
D.C. Health Director Dr. LaQuandra Nesbitt said the District has seen an uptick in breakthrough cases in the last month, but stressed that a very small number — 1-2% — of hospitalizations were in people who were fully vaccinated.
"For folks who are concerned about breakthrough infections and whether or not vaccines are still worth it, they are absolutely still worth it," Nesbitt said.
This post was updated with details from Bowser's press conference.
This story is from DCist.com, the local news website of WAMU.
Questions or comments about the story?
WAMU 88.5 values your feedback.