Don't Know Much About Local Government? This Website Might Help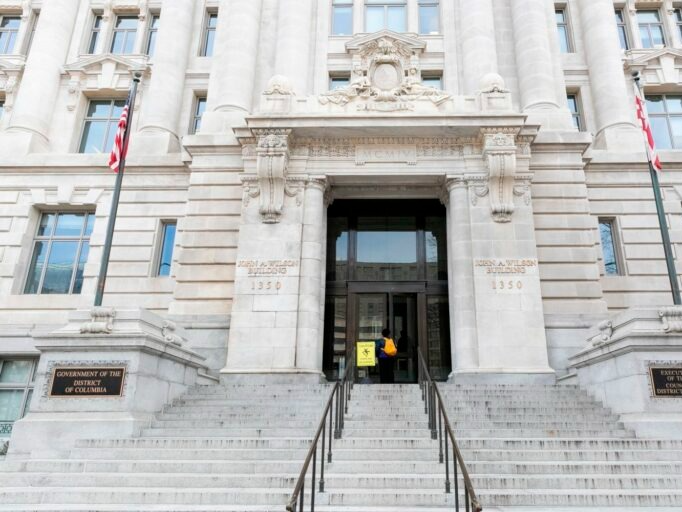 The Washington region is full of news junkies. But how many know what their local government is up to?
To Joseph Reed, the answer is: not enough. That's why the Maryland resident has created a website dedicated to tracking and analyzing the activities of local governments across the D.C. region.
The website is called the Center for Local Policy Analysis — but don't be fooled by its think-tanky name. Reed, who has worked in federal policy for 15 years, runs the strictly nonpartisan site from his home in Prince George's County, with no funding or staff. He taps his experience to cobble together calendars of local government meetings, legislative snapshots, and explainers on what local government agencies actually do.
The policy wonk says he's trying to fill the gaps created by (ahem) under-resourced local newsrooms — and what he considers the media's overemphasis on controversies or national politics. Even informed Washingtonians seem to know little about what's happening in their own backyards, he says.
"When I talked to a lot of my neighbors, friends, and honestly a lot of people who worked in policy with me, they had an idea about local politics, but they didn't know much," Reed says. "There was so much of a focus on what's happening in Congress and with the presidency, but I could probably count on one hand how many knew who their local council members were."
That's a problem, Reed says, because decisions made by local officials can affect residents' day-to-day existence more than anything happening in the White House.
"The school board can destroy your life," he says.
The role of local government became clearer during the height of COVID-19, Reed says, when state and local officials became the most important decision-makers on health and safety policy. "During the pandemic, a lot of us saw how important your local government, your county executives, your governors, your school board — how important those people are," he says.
Reed launched the Center for Local Policy Analysis last year. He says it has just attained 501(c)(3) status, and he's in the process of assembling a board of directors. His current plan is to explore local legislative proposals on Tuesdays and Wednesdays, local ordinances on Thursdays, and policymaking officials and institutions on Fridays, with a Monday roundup of government meetings and notable policy issues.
It's a lot to take on himself, he says. Over time, he hopes to attract more contributors, so he can publish more regular updates.
Reed says he has no intention of delving into politics on his website. Mainly, he wants his neighbors to be more engaged in local issues, so they can better advocate for themselves and their communities.
"Knowledge is power," he says.
This story is from DCist.com, the local news website of WAMU.
Questions or comments about the story?
WAMU 88.5 values your feedback.