Support for recreational marijuana drops slightly in Maryland, poll shows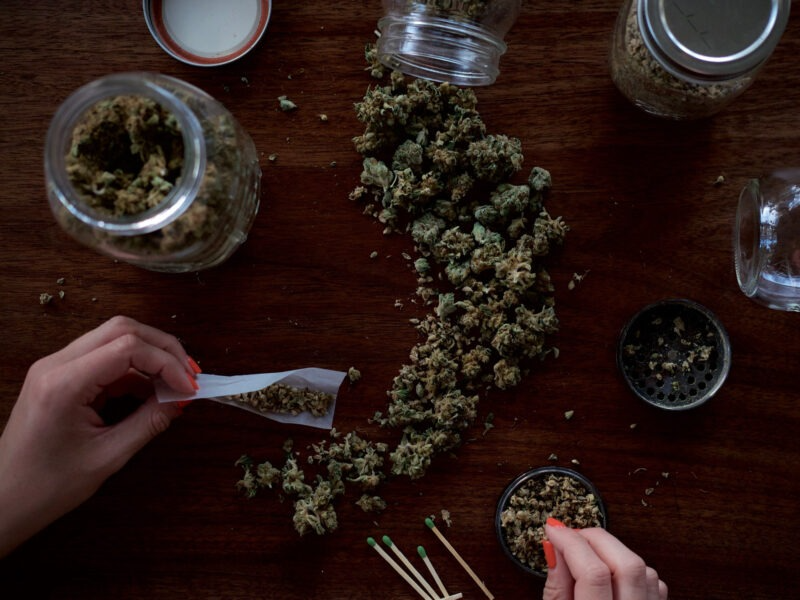 Sixty percent of Maryland residents support legalizing recreational marijuana, a slight decline from March 2021, according to the latest polling from Goucher College.
Seven months ago, the same poll showed that 67% of Marylanders supported full legalization of weed. But residents have warmed on marijuana legalization significantly since 2014, when just 50% of residents said they supported the idea.
Maryland House Speaker Adrienne Jones has said legalizing recreational marijuana is one of her top priorities for the 2022 legislative session that begins in January. The Democrat supports a ballot initiative to legalize marijuana, and in July the speaker announced a panel to study how the state could implement a recreational marijuana market, if voters approve a referendum.
Virginia's General Assembly legalized recreational marijuana this year, though a legal marketplace can't be established until 2024. The D.C. Council will hold its first ever hearing on legalizing marijuana sales next month, but actually implementing any legislation will require that Congress lift a six-year-old ban on legal sales in the city.
The poll released early Tuesday morning also took a temperature on Marylanders' attitudes toward abortion, state spending, Gov. Larry Hogan, President Joe Biden, and whether Maryland is a Northern or Southern state. Seven-hundred Maryland residents were surveyed between Oct. 14-21; the poll has a margin of error of +/- 3.7 percentage points.
It showed that most residents — 88% — want to keep abortion legal, but they're evenly split on whether to keep it legal under all circumstances (44%) or just some (44%). Most (54%) said they think Maryland is spending too little on public education, and a plurality (47%) believe the state isn't spending enough on roads, highways, and housing and community development.
Hogan remains popular statewide, according to the poll, with 68% of residents saying they approve of his performance as governor. That's substantially better than approval ratings for Biden, who notched a 53% approval rating among Marylanders, down nine percentage points since March.
As for whether Maryland is a Northern or Southern state, a majority (67%) say it's more Northern, while more than a quarter (27%) say it's more Southern. Maryland was considered a Union border state during the Civil War; as was the case in Delaware, Kentucky, and Missouri, slavery was legal in Maryland at the time, but the state didn't secede from the union. Maryland abolished slavery in 1864, more than a year after President Abraham Lincoln's Emancipation Proclamation banned slavery in the rebel states.
This story is from DCist.com, the local news website of WAMU.
Questions or comments about the story?
WAMU 88.5 values your feedback.