New D.C. Homeowner Assistance Fund Now Open To Applicants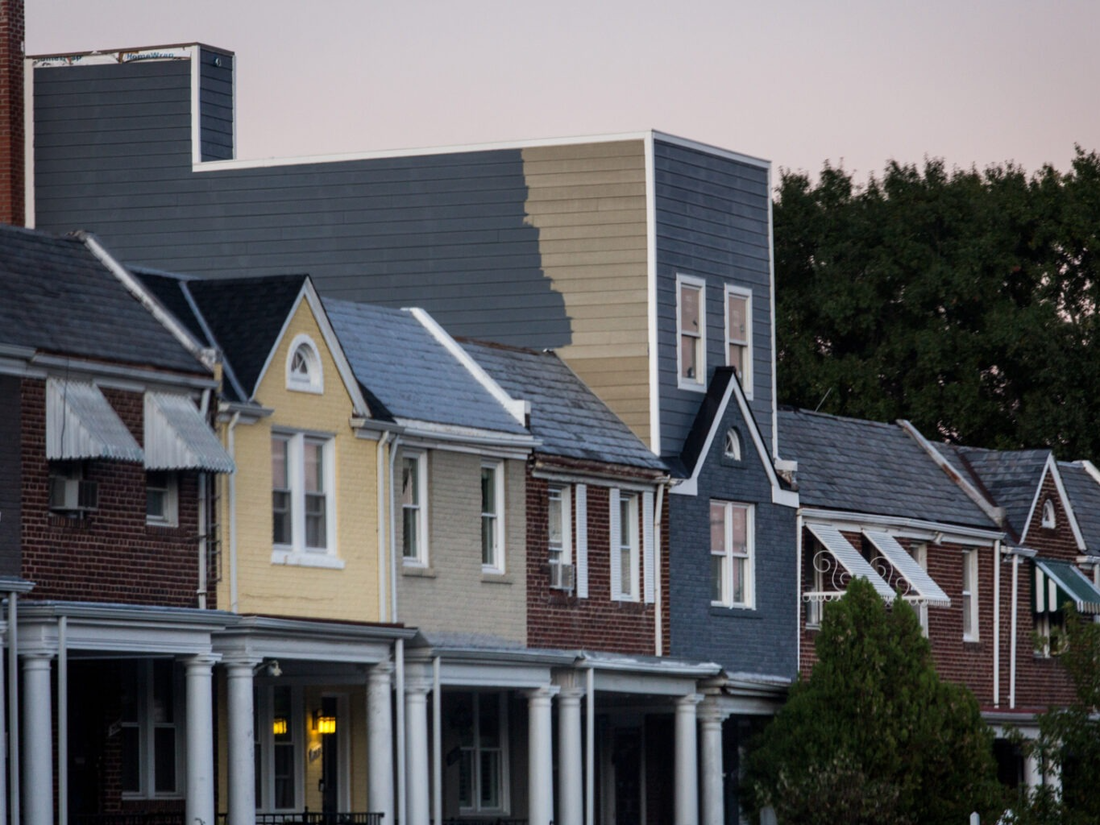 D.C. homeowners struggling with housing costs can now apply for help from the District's new $50 million Homeowner Assistance Fund. The program is accepting applications online as of this morning.
The program, aimed at preventing displacement and helping residents hit by pandemic-related hardships, offers up to a total of $120,000 per eligible household. This includes up to $100,000 assistance with past-due mortgage payments, current mortgage payments for up to 3 months, as well as help with homeowner's insurance, property taxes, and housing association fees.
"The HAF program will provide some much-needed breathing room to those vulnerable homeowners in the District looking for the best path to staying in their homes," said John Falcicchio, D.C. deputy mayor for planning and economic development, in a press release. "We strongly encourage those eligible to take advantage of these programs as it will not only benefit them, but also promote economic recovery throughout the city."
To qualify for assistance, households must be at or below 100% of area median income. That income limit is $99,650 for a one-person household, $113,850 for a two-person household, $128,100 for a three-person household, $142,300 for a four-person household, all the way up to $187,850 for a household of eight.
The income limits are higher for people from socially disadvantaged groups, "whose ability to purchase or own a home has been impaired due to diminished access to credit on reasonable terms as compared to others in comparable economic circumstances. The impairment stems from circumstances beyond their control."
Socially disadvantaged homeowners making up to 150% AMI are eligible for assistance.
The funding is available in the form of grants, and will be paid directly to lenders and other payees, not to the homeowners themselves.
"It's extremely positive to have a source of funding available for homeowners who are behind on mortgage or other expenses," says Parisa Norouzi, executive director of Empower DC, a nonprofit group that advocates for low income residents.
"It's something that we should have all the time, especially given the the rising costs for taxes and other homeownership-related costs that have contributed to some long time D.C. residents not being able to hold on to their homes," Norouzi says.
The assistance comes as some other sources of pandemic relief are drying up. For example, D.C.'s moratorium on foreclosures expires June 30. Applying to the Homeowner Assistance Fund can help stave off foreclosure, however: homeowners who have an application pending approval, pending payment, or under appeal will be protected from foreclosure until September 30, 2022.
The program is funded by the U.S. Treasury Department through the American Rescue Plan. The launch follows a pilot program that began in Oct., 2021 and was available to residents in Ward 7 and Ward 8. The pilot, which paid out nearly $500,000, targeted condo owners who had purchased their homes with District assistance and were now behind on payments. Of the 110 approved homeowners in the pilot, 80% identified as Black and one-third identified as socially disadvantaged.
However, Norouzi says she has concerns about the eligibility criteria for the fund. "The greatest need right now in D.C. is to support low-and-moderate-income families and homeowners with maintaining the homes that they own," Norouzi says. The fund, she says, should prioritize lower-income homeowners. As it stands, she worries eligible residents with higher incomes will be most likely to take advantage of the program.
"Those income brackets are more likely to know about the fund, to get access to the fund, to apply and to get those resources," Norouzi says.
Meanwhile, pandemic-era assistance for renters in the District has been inconsistent recently. The STAY DC program, which used $352 million in federal pandemic funds to help residents cover rent and utilities, ran out of money in Oct. 2021. The federal government provided an additional $17 million to D.C. earlier this year, reallocating rental assistance money that was left unused by other states. However, funding has again run out and the program is no longer accepting applications. More limited assistance is still being provided to qualified renters through the city's emergency rental assistance program.
This story is from DCist.com, the local news site of WAMU.
Questions or comments about the story?
WAMU 88.5 values your feedback.