Biden announces mass pardon of people charged with marijuana offenses in D.C.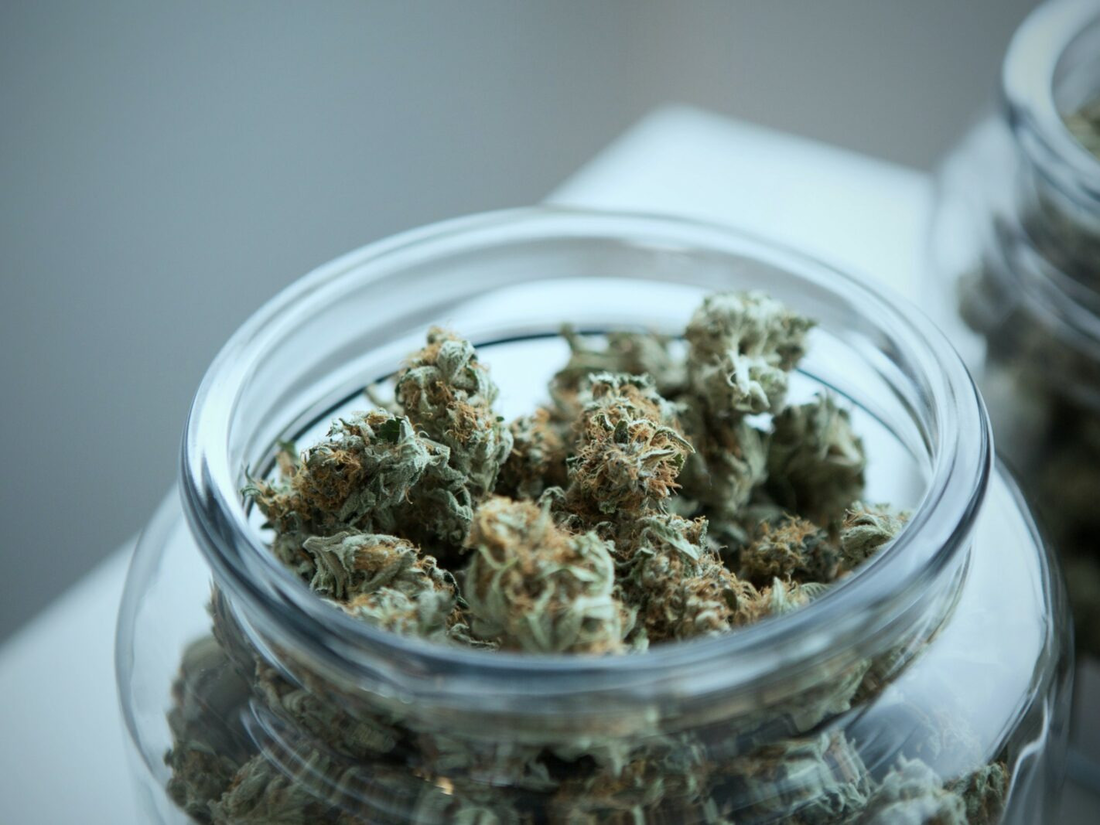 President Joe Biden on Thursday announced a mass pardon of people charged with marijuana possession under both federal and D.C. law, a move that could erase the criminal records of thousands of people across the city and country.
In making the move, which was announced as an executive order, Biden was also exercising the federal government's unique and sweeping power over D.C. While the president cannot pardon offenses under state law, he can under D.C. law — simply because it's not a state.
It remains unclear how many D.C. residents could be eligible for the "full, complete, and unconditional pardon." The number of people arrested for possessing marijuana in recent years is somewhat limited since it has been legal for anyone aged 21 and above to possess up to two ounces of marijuana for personal use since 2015.
Still, a 2013 report by the ACLU of D.C. found that D.C. police arrested almost 5,400 people for marijuana offenses in 2010 — an overwhelming majority of them Black. U.S. Park Police reportedly arrested more than 1,000 people for marijuana-related offenses between 2010 and 2012.
"Sending people to prison for possessing marijuana has upended too many lives and incarcerated people for conduct that many states no longer prohibit," Biden wrote in a statement announcing the order. "And while white and Black and brown people use marijuana at similar rates, Black and brown people have been arrested, prosecuted, and convicted at disproportionate rates."
In a statement, D.C. Mayor Muriel Bowser said she was "grateful" for Biden's executive order, calling it a "significant step forward for our country, and one that better aligns policy with public sentiment."
D.C. Attorney General Karl Racine similarly thanked Biden for the pardons. "These pardons will help remove the trauma and stain of a conviction. Convictions make it harder for people to get jobs, support their families, and contribute to their communities," he said in a statement.
Biden also said he is asking Attorney General Merrick Garland and other cabinet officials to "initiate the process of reviewing how marijuana is scheduled under federal law." Marijuana is currently a Schedule 1 controlled substance, or "drugs with no currently accepted medical use and a high potential for abuse." (Heroin is included on the list, as is ecstasy.)
If marijuana were to be removed from that list, D.C. could be free to legalize sales, because a seven-year-old congressional ban known as the Harris Rider that only applies to the city targets only Schedule 1 drugs.
Biden's announcement came as a surprise even to D.C. officials, not to mention local marijuana advocates who have been frustrated by his apparent resistance to removing the Harris Rider from the annual federal budget.
In his executive order, Biden ordered Garland to "develop and announce application procedures for certificates of pardon and to begin accepting applications in accordance with such procedures as soon as reasonably practicable."
"I came across several individuals who had their lives upended by marijuana possession charges in the short time I interned at the D.C. Public Defender Service," tweeted attorney Ankit Jain. "This executive order will remove so many barriers these people still face from those unjust charges."
"Finally," tweeted D.C. Councilmember Christina Henderson (I-At Large). "This is huge for D.C. residents who are serving time for marijuana possession charges at prisons across the country. It's beyond time that the classification for marijuana be reviewed & changed."
Bowser also used the moment to renew her pitch for statehood.
"In D.C., we have made it a priority to build a marijuana regime that is centered on safety, equity, and justice. But we cannot talk about the District and marijuana without underscoring the importance of righting another historic wrong by making Washington, D.C. the 51st state. While we have made good progress with our medical marijuana program, because of our lack of statehood, we remain limited in our ability to right past wrongs and move forward with an equitable adult-use program. One of those limitations, and a reason President Biden's pardons are especially important to our community, is that the mayor of D.C. lacks the ability to grant pardons or commute sentences – a power that every state's governor has," she said.
This story originally appeared on DCist.com.
Questions or comments about the story?
WAMU 88.5 values your feedback.