Arlington will open its housing voucher waitlist for the first time in a decade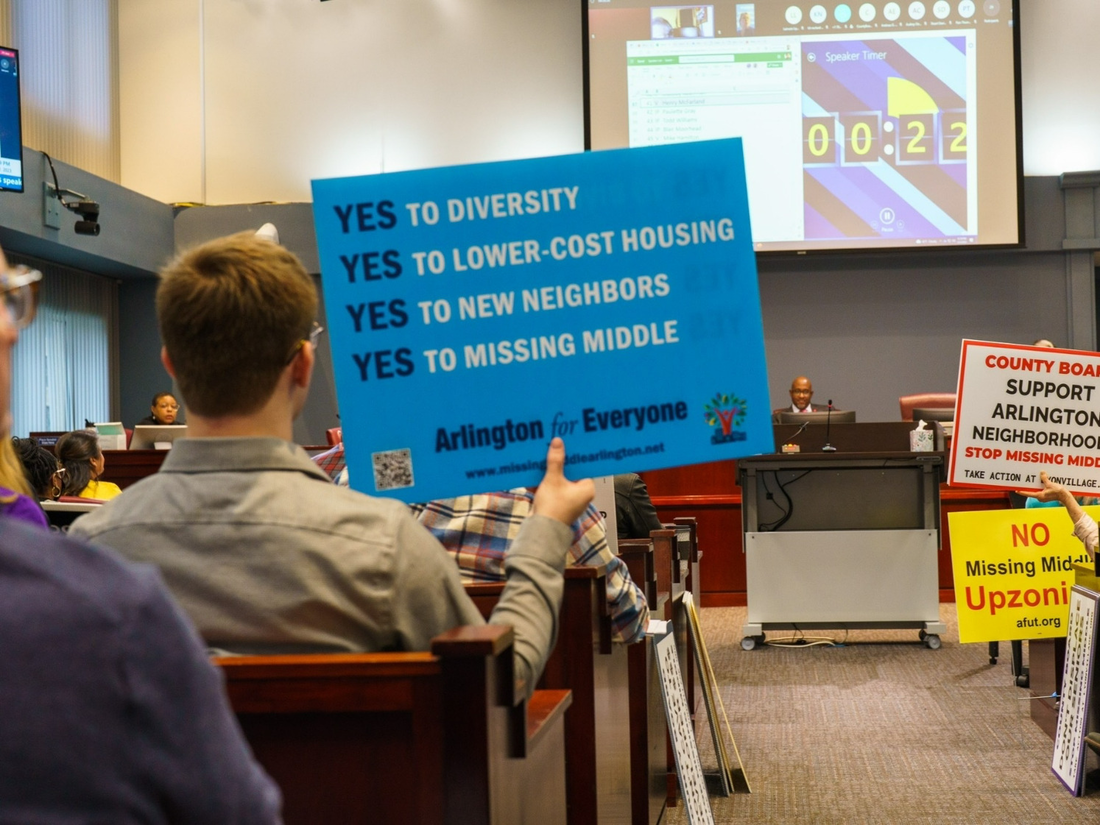 Arlington will open its waiting list for housing vouchers to the public next week, the county's human services agency announced in late August. It will be the first time in more than a decade that residents will have the chance to apply for the federally-funded subsidy.
On Sept. 13, eligible residents can apply online for a lottery that will select 5,000 people to add to the waiting list. The decision does not reflect any new voucher funding, and the county won't administer all of those vouchers at once.
"The fact that there'll be a lottery for 5,000 people to get on this waiting list just speaks to the fact that there's not nearly enough supply of vouchers to meet the demands in Arlington and the rest of the country," says Jill Norcross, executive director of the Northern Virginia Affordable Housing Alliance. "There's just not enough to go around for everybody who's eligible."
The federal Department of Housing and Urban Development requires jurisdictions to routinely update its waiting lists for housing vouchers and public housing, many of which remain closed for a decade or more while the relevant agencies work their way through the names on the list as resources become available.
Arlington's Department of Human Services hasn't opened its waiting list for housing vouchers since 2012 says Alice Marshall, a policy analyst at the Alliance for Housing Solutions. According to the agency, it updates its waiting list every 10 to 20 years.
Only about 1,550 families in Arlington currently use a Housing Choice Voucher, which covers the vast majority of a household's rent. HUD requires eligible applicants to meet certain income limits, and in Arlington, 75% of voucher recipients must be "extremely low-income" – about $32,000 for a single household – with the rest considered "very low-income," or about $53,000 for a single household. But in practice, the scope of housing insecurity means that many jurisdictions give preference to applicants who are unhoused, as is the case in Arlington.
"We could probably use three and four times as many [vouchers], easily. And that's likely the case in many jurisdictions," says Marshall of the Alliance for Housing Solutions. "It's a matter of not enough federal funding to meet the needs of low income earners."
One 2021 study on poverty in the county conducted by the Arlington Community Foundation shows that there are more than 8,000 renter households in the county that make less than 30% of the area median income, a metric used by HUD to calculate poverty levels. Of those 8,000-plus households, nearly half are "rent-burdened," or spending more than one-third of their income on rent.
The study also found an extreme mismatch between the demand for and supply of appropriately affordable apartments in the area, with fewer than 1,600 apartments renting at rates affordable to the 8,000 low-income households in need of them. Those households represent 12% of Arlington's population.
A more recent study, published last month by the Community Foundation for Northern Virginia, found that an increasing share of the region's population is experiencing financial hardship. One in five families reported not making enough income in 2021 to meet basic shelter, food, and medical needs, and growing inflation prompted more than one-third of families to report difficulty paying their bills, up from 27% who reported the same in 2021.
"I would imagine that the demand is only going to go up, because we know that rents, and cost of living, are outpacing income significantly, particularly at that lower, middle- and lower-end of the income stream. So that means those folks are even more desperate to keep up with rental increases that their income doesn't help them keep pace with," Marshall says. "I'm sure the situation is getting more desperate for people in those income brackets."
The application for housing choice vouchers will remain open between 8 a.m. Sept. 13 and 11:59 p.m. on Sept. 23, after which the county will hold a lottery for spots on the waiting list.
Questions or comments about the story?
WAMU values your feedback.