Yellow Brick Sidewalk Honors Site Where Author Wrote 'Oz'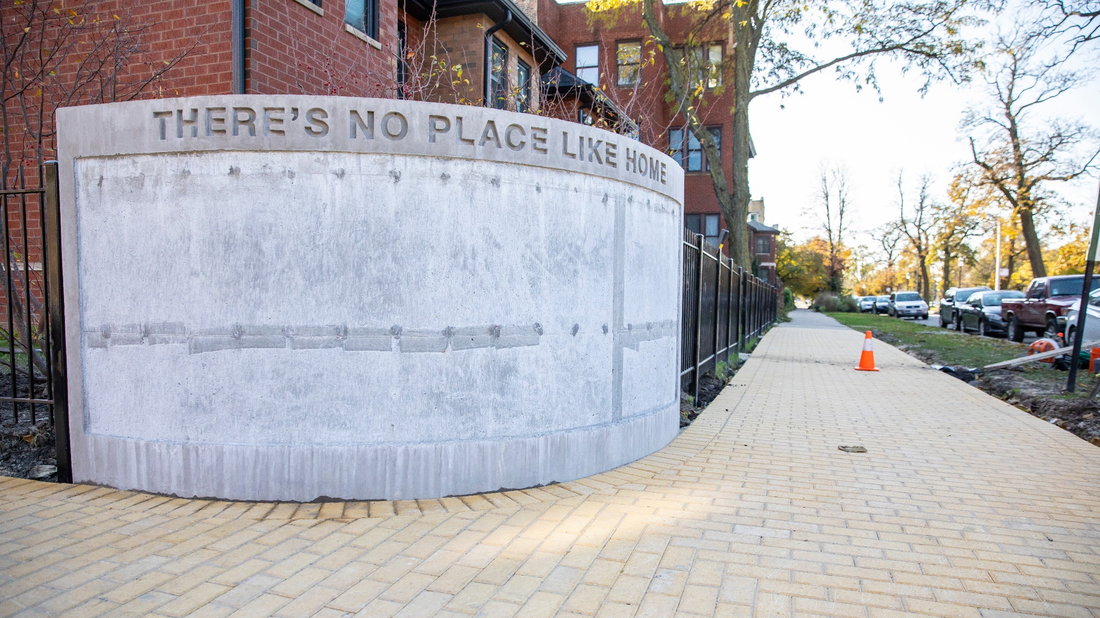 On a quiet corner of gated townhouses on Chicago's Northwest Side, the fantastical world of the Scarecrow, the Tin Man and the Cowardly Lion was born in 1900.
Now, "The Wonderful Wizard of Oz" is coming to life this week with a 200-foot stretch of yellow brick sidewalk on the Humboldt Park street where L. Frank Baum wrote the book.
The "Oz" commemoration is being led by the Bickerdike Redevelopment Corp., a local affordable housing group. Bickerdike operates a cluster of affordable housing units at North Humboldt Boulevard and West Wabansia Avenue that includes the former location of Baum's home.
Joy Aruguete, CEO of Bickerdike, said the sidewalk project at 1667 N. Humboldt Blvd. will highlight Baum's local connection to the neighborhood and will evoke the story's message of returning home.
At his Humboldt Park house, Baum was known for telling tales to children, Aruguete said. A New York native, Baum moved to Chicago with his family to pursue new opportunities during the World's Columbian Exposition of 1893, said Michael Patrick Hearn, editor of "The Annotated Wizard of Oz."
"It turned out probably to be the most important city in the development of him as a writer," Hearn said in an interview this week on WBEZ's Reset program.
The Baum family home was torn down in the late 1950s, and it's currently the site of Bickerdike affordable housing units.
Neighbors received an email notice about the sidewalk construction three weeks ago, and many are excited to see the tribute to Baum, who moved away in the early 1900s.
"Someone famous once lived here, and now they're bringing it to life after all these years," said Truetta Spires, a neighborhood resident. "And now to see the yellow brick road on my corner — me and my neighbors think it's awesome."
The sidewalk work is expected to be finished by the end of this week, and a related mural will be installed at the site by next spring.
Living in Chicago, and the Columbian Exposition in particular, influenced Baum's creation of his "Oz" world, said Ryan Bunch, vice president of the International Wizard of Oz Club.
"A lot of the kind of utopian ideas that show up in the Oz books can be seen in the context of the fair, which had its own ideas on what it meant to be modern, to be American," Bunch said on WBEZ's Reset. "In the Oz books, magic is treated often much like technology and manipulation of natural elements."
"The Wonderful Wizard of Oz" became a bestseller upon its release and remains a children's classic. Baum wrote 13 sequels, and there are movies and musicals based on his books.
Minju Park is a news intern at WBEZ.
Questions or comments about the story?
WBEZ values your feedback.