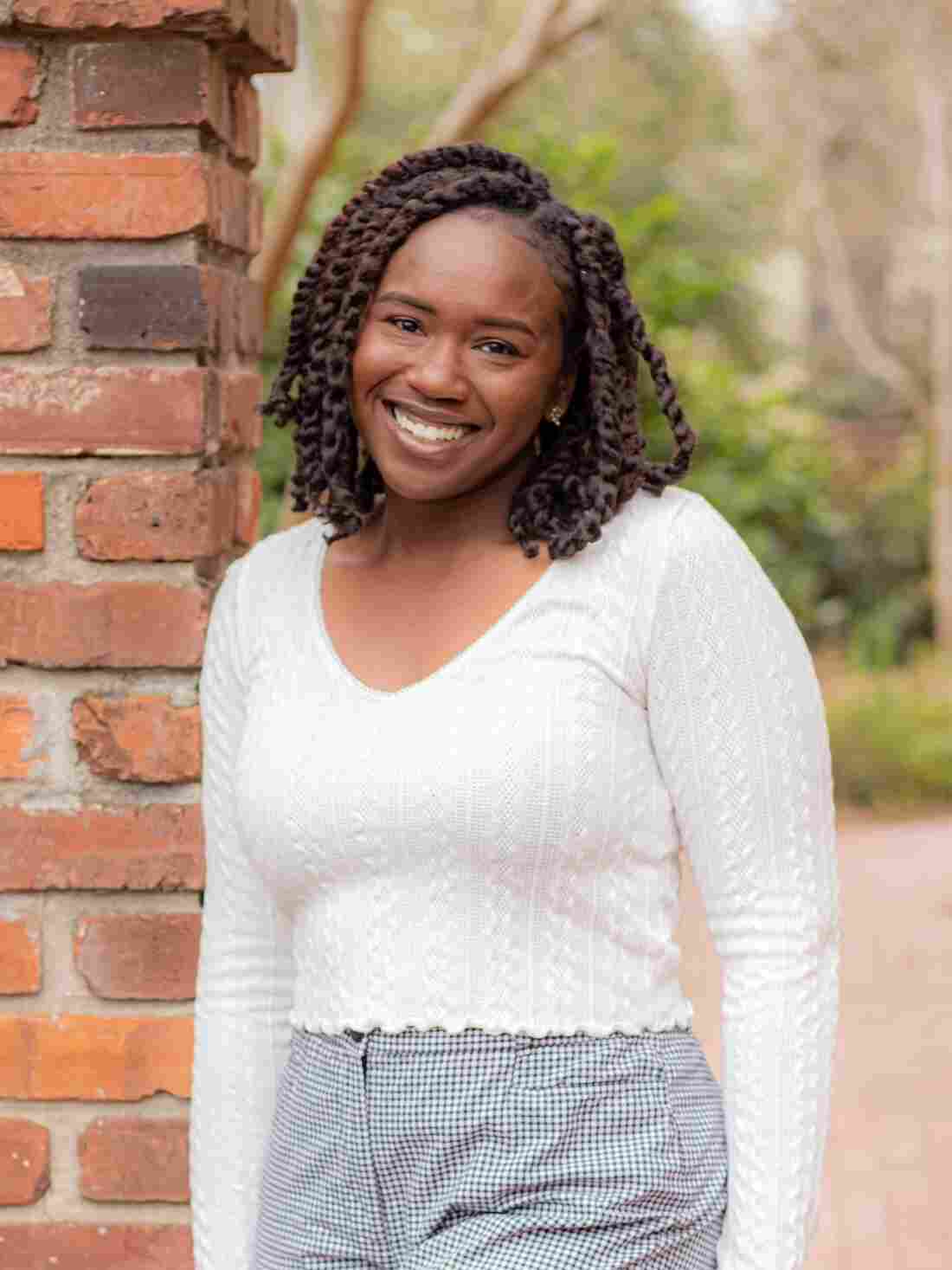 Taylor Jennings-Brown
Kroc Fellow
Taylor Jennings-Brown is a 2021-2022 Kroc Fellow. She is a thoughtful writer from Durham, North Carolina and is a spring 2021 graduate from the University of South Carolina, where she received her bachelor's degree in mass communications and anthropology.
Her lifelong passion for storytelling and advocacy brought her to journalism through her university's official student magazine, where she began as a writer and worked her way up to managing editor. Although writing is her first love, Jennings-Brown has since become an audio storytelling enthusiast.
A social butterfly in nature and creative at heart, she enjoys laughing with friends or doing arts & crafts in her free time.