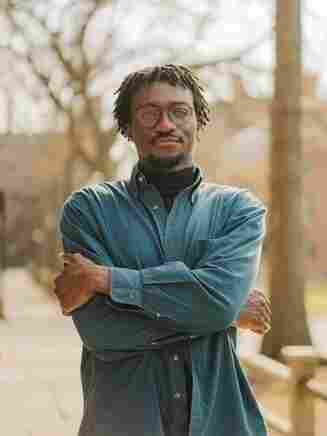 Juma Sei is a 2022-2023 Kroc Fellow at NPR. He is a Sierra Leonean-American from Portland, Oregon, and a 2022 graduate of Yale College.
Informed by a nomadic upbringing between the United States, Sierra Leone and China, Sei studied the sociopolitical elements of race and citizenship as an American Studies major. Outside the classroom, Sei spent his days building community as captain of the varsity track and field team, a first-year counselor and a mentor to Black students in the New Haven area. Though Sei discovered his love for audio early in college by co-hosting a student radio show called "Downtime," he came to journalism later as a contributing writer for The Politic and member of the Yale Daily News editorial board.
In his free time, you'll either find him watching The Simpsons or cycling on his beloved vintage Peugeot.