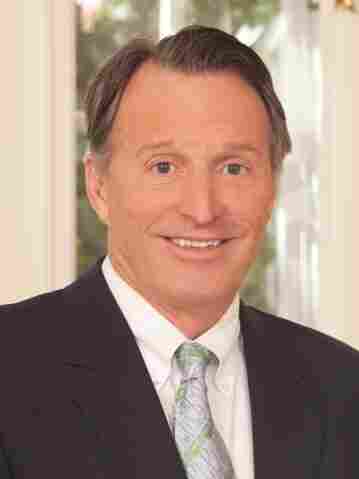 Paul G. Haaga, Jr.
Chairman of the Board, Retired, Capital Research and Management Company
Paul Haaga is a member of NPR's Board of Directors. He first joined NPR's Board in 2011 and has served as Vice Chair of the Board and Chair of its Finance Committee. He left the board to serve as NPR's Acting President and CEO from September 2013 - July 2014 and returned to the board in November 2014.
Haaga has led an accomplished career. He is the retired chairman of the board of Capital Research and Management Company. He was the Vice Chairman of the fixed-income funds in the American Funds Group and Chairman of Capital International Fund (Luxembourg SICAV marketed in Europe). In 2014, he became a Charter Trustee of Princeton University.
Prior to joining Capital in 1985, Haaga was a partner in the law firm of Dechert Price & Rhoads (now known as Dechert) in Washington, D.C. From 1974 to 1977, he was a senior attorney for the Division of Investment Management of the U.S. Securities and Exchange Commission.
He is a member of the Executive Committee (Chairman from 2002 to 2004, Vice Chairman from 2004 to 2006) of the Board of Governors of the Investment Company Institute, a national association of the U.S. mutual fund industry. Haaga serves as Chairman of the Board of Trustees of the Los Angeles County Museum of Natural History. He is a trustee of The Huntington Library, Art Collections, and Botanical Gardens in San Marino, California; a member and Chairman of the Board of Overseers of the University of Pennsylvania Law School (Chairman from 2007 to 2013); and a trustee of Georgetown Preparatory School in North Bethesda, Maryland. Haaga is past president and major gifts chair for Princeton's Class of 1970, and serves as a trustee of the Princeton Rugby Endowment.
Previously Haaga taught a course on mutual fund regulation at Stanford University Law School. He has served as a trustee of the Polytechnic School in Pasadena, California (board president from 1996 to 1999), and as a trustee of the Salzburg Global Seminar in Salzburg, Austria. He was chairman of the Investment Companies Committee of NASD Regulation, the primary self-regulatory organization of the U.S. broker-dealer industry.
Haaga earned a bachelor's degree in economics from Princeton University, an M.B.A. from the Wharton School and a J.D. from the University of Pennsylvania Law School.
[+]

read more

[-]

less