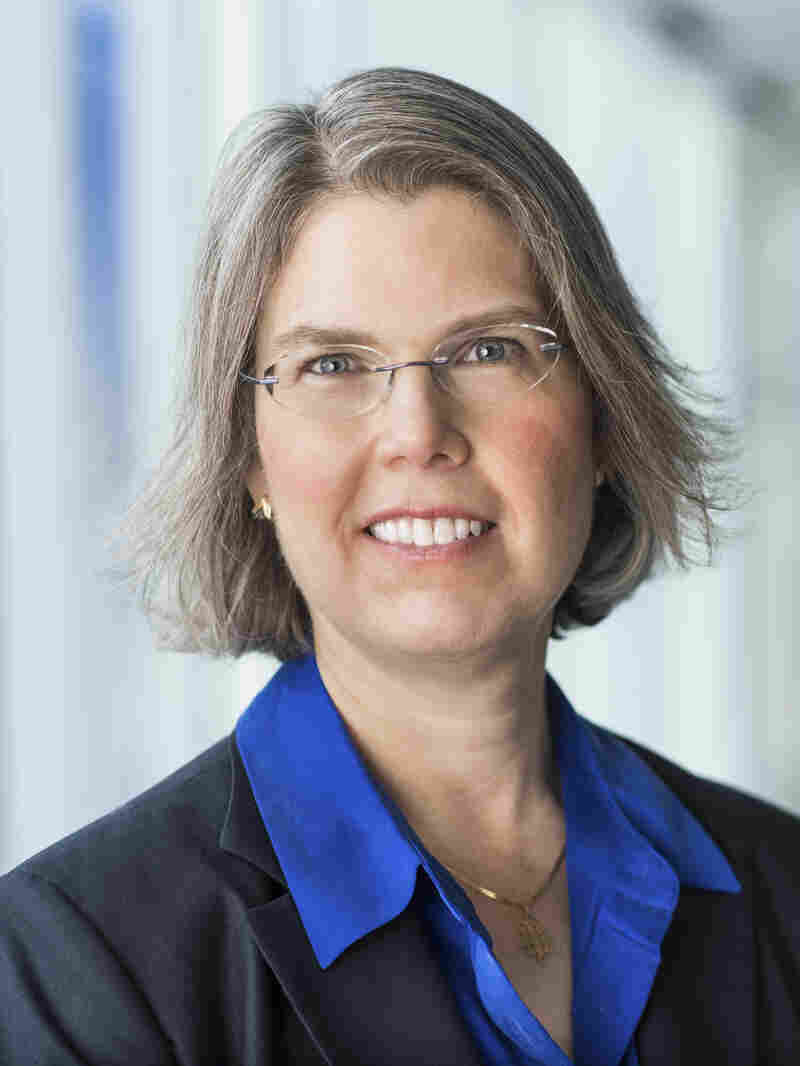 Stephen Voss/Stephen Voss
Edith Chapin
Interim Senior Vice President for News
As interim Senior Vice President for News at NPR, Edith Chapin oversees NPR's journalism and journalists around the world and across platforms. She leads an award-winning team of journalists and newsroom executives who are committed to excellence, innovation and the highest quality reporting and storytelling.
Most recently she has been serving as Vice President & Executive Editor at Large, with a focus on working on fundraising initiatives related to our strategic priorities in news.
Chapin has a unique skill set as a top editorial leader with experience in philanthropy. She works with the Development team to help form fund-raising strategy around news, and overseeing special projects such as putting more focus and resources on the newsroom's strategic coverage priorities, which include disinformation and other threats to democracy, climate change, social justice, the current presidential administration, the upcoming election and the pandemic.
Previously, she was the Vice President and Executive Editor of NPR News. In that role she was responsible for the NPR newsroom, setting daily news priorities, and directing all of NPR's news-gathering teams. She worked across the newsroom to ensure that desks, shows and digital teams were rowing in the same direction on major stories and coverage, so that NPR could be consistent and collaborative in their approach to news on all platforms.
From 2017-2019 she led NPR's efforts to build a collaborative journalism network with NPR Member stations. When Chapin was named Executive Editor in 2015 she was charged with overseeing all desks and reporters, and helping to set the agenda for the entire News division.
Previously, Chapin was the senior supervising editor of NPR's International Desk. She managed a team of correspondents based outside the United States committed to bringing listeners dynamic stories of the world's people, politics, economy, and culture.
Prior to joining NPR in 2012, Chapin spent 25 years at CNN and worked her way up from intern, to bureau chief to vice president. Most recently, Chapin was the Vice President and Deputy Bureau Chief of CNN's Washington, D.C. bureau, where her strategic editorial and management responsibility included oversight of the 2009 presidential transition coverage and daily coverage of the White House and Capitol Hill.
For two years, beginning in August 2005, Chapin was CNN's New York Bureau chief and prior to that was CNN's Midwest Regional Bureau Chief based in Chicago for 18 months.
As CNN's deputy bureau chief and managing editor in New York from 1997-2004, Chapin directed the network's editorial coverage during a crucial time in the city's recent history, which included the 2003 blackout; the new millennium; and the September 11, 2001, terrorist attacks. Chapin was the first to alert the network that a plane had hit the World Trade Center on 9/11.
Chapin's journalism career took her to London in 1992 for five years as CNN's field producer and assignment manager where she produced news stories in Europe, the Middle East, Latin America, and Africa. She went to Baghdad one month before the first Gulf War and was in the first team of reporters allowed back into the country in the war's aftermath.
During her time overseas, Chapin worked in Syria; Jordan; South Africa, to cover Nelson Mandela's election; reported on the genocide in Rwanda and Bosnia; and the United States' invasion of Panama. Her first field assignment literally got her wet behind the ears: Hurricane Gilbert, a category five hurricane that hit Mexico.
Chapin's work has been recognized with the journalism industry's highest honors including a 2005 George Foster Peabody Award for coverage of Hurricane Katrina, a 2005 Alfred I. DuPont Columbia University Award for CNN's coverage of tsunami disaster in South Asia, and a 1997 Cable ACE award for extended breaking news coverage of Rwanda and Zaire.
Chapin contributed to Covering Catastrophe (Bonus Books, 2002), a book recounting the events of 9/11 in an oral history format. She is a member of the Council on Foreign Relations sits on the board of The Masters School.
She holds a Bachelor of Science in journalism from Northwestern University's Medill School of Journalism.