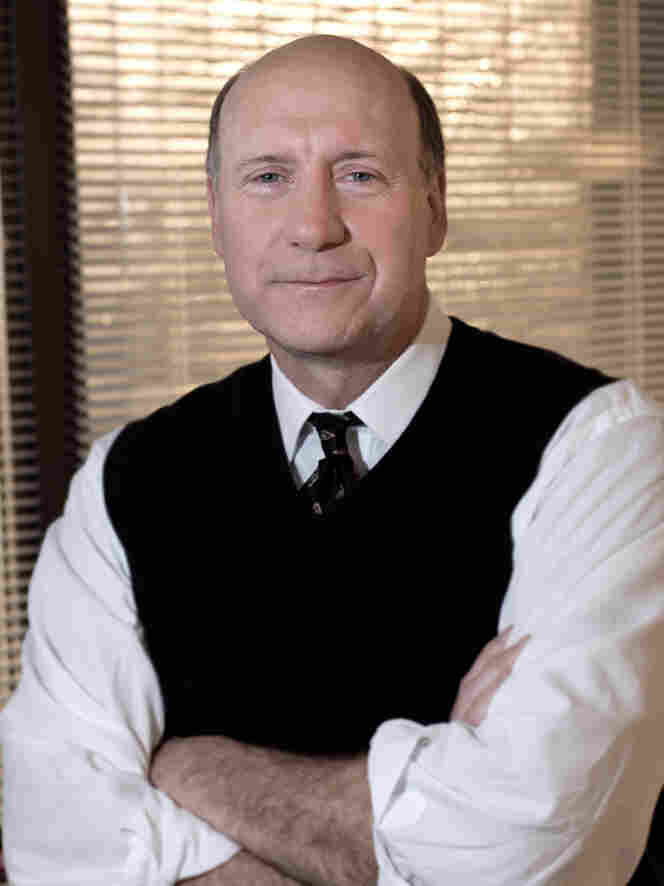 Mike Riksen
Vice President, Policy and Representation
Mike Riksen is the Vice President for Policy and Representation for NPR and the public radio system. In that role, he is responsible for policy development, advocacy, and station and community engagement plans on behalf of NPR as well as the hundreds of public radio stations across the nation.
His work at NPR draws on some 25 years of experience working within the intersections of public policy development, corporate political action, public service advocacy, community engagement, and advocacy message development.
Riksen's first positions were in Congress, serving as press secretary, legislative assistant, and legislative director for two Michigan Republicans. These experiences brought him front-row involvement in the policy arenas of tax and trade legislation, the federal appropriations process, and political message development.
He next worked for more than two decades as a business lobbyist for Fortune 500 companies developing successful legislative and regulatory approaches to international trade, export control, and technology policy issues in addition to building internal corporate political action and fundraising resources.
Since joining NPR in 2003, Riksen has served as the primary government relations leader in the public radio system. He is responsible for identifying and addressing priority areas of concern including broadcasting, communications, and telecommunications policy initiatives; technology policy with implications for public radio's digital radio and digital distribution objectives; federal appropriations to Member stations; and digital rights and related copyright legislation for public media entities.
During his tenure at NPR, Riksen has been the creative force behind boosting public radio's advocacy efforts. He led the establishment of public broadcasting's first online advocacy site, Tell Them Public Matters, which has since been re-launched and rebranded as Protect My Public Media. Riksen has since led efforts to build out Community Voices, public radio's station engagement platform to enable support for stations to move more deeply into the communities they serve and to find expression in the voices of community leaders and enthusiasts.
Riksen also led a successful effort to win congressional approval of $78 million for public radio's programming interconnection system, which included $5 million to move the interconnection operations center to NPR's new headquarters.
Riksen was recently appointed by NPR CEO Jarl Mohn to be NPR's representative on the Board of Managers for National Public Media, a public media sponsorship entity for national and regional offerings on NPR and PBS stations and digital assets.
Riksen earned a Bachelor of Arts degree in religion from Hope College, in Holland, Michigan, where he served as the student assistant chaplain.
[+]

read more

[-]

less