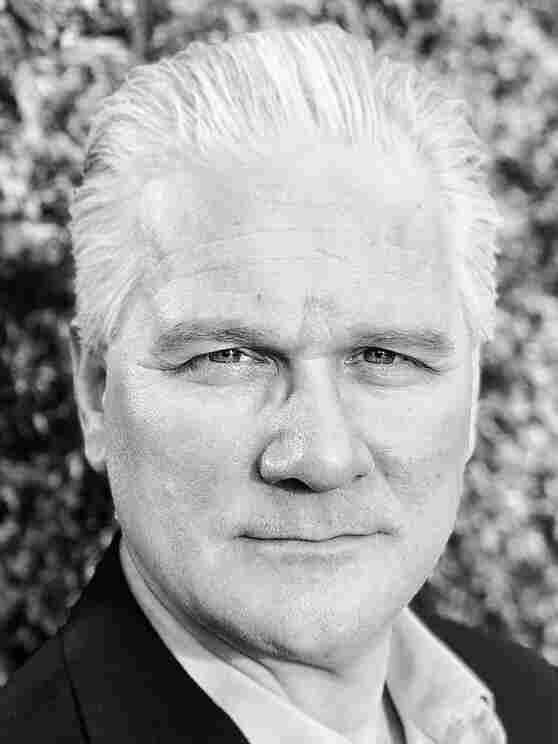 Frank Langfitt
Global Democracy Correspondent
Frank Langfitt is NPR's Global Democracy correspondent based on the Investigations desk in Washington, D.C. He covers threats to democracy at home and abroad. Please send tips to Frank Langfitt on Signal or Telegram.
Previously, Langfitt spent nearly two decades as an international correspondent reporting from more than 50 countries and territories. Based most recently in London, he covered the UK and Ireland, as well as the war in Ukraine and its implications in Europe.
Langfitt was one of three NPR correspondents in Ukraine when Russia invaded in February 2022. He reported on battlefield tactics, Europe's political response, the impact of Western weapons, Finland and Sweden's push to join NATO and the war's effect on front-line states, including Moldova and Poland.
Langfitt arrived in London in June 2016. A week later, the UK voted for Brexit. He went on to cover the most tumultuous period in British politics in decades, including five prime ministers. Langfitt also reported on Chinese influence campaigns, terror attacks, a renewed push for Scottish independence, political tensions in Northern Ireland and the death of the Queen.
In 2022, Langfitt won an Edward R. Murrow award for a journey across London exploring the evolution of the English pub. Langfitt has contributed to NPR podcasts, including Consider This, The Indicator from Planet Money, Code Switch and Pop Culture Happy Hour. He has also appeared on the BBC and PBS Newshour.
Before Europe, Langfitt spent five years as an NPR correspondent in China, where he covered the first term of Chinese President Xi Jinping. Based in Shanghai, Langfitt also drove a free taxi around the city for a series on a changing China as seen through the eyes of ordinary people. As part of the series, he drove passengers back to the countryside for Chinese New Year and served as a wedding chauffeur. Langfitt expanded his reporting into a book, The Shanghai Free Taxi: Journeys with the Hustlers and Rebels of the New China (Public Affairs, Hachette).
While in China, Langfitt also reported on the government's infamous "black jails" — secret detention centers — as well as his own struggles taking China's driver's test, which he failed three times.
Before moving to Shanghai, Langfitt was NPR's East Africa correspondent based in Nairobi. He covered the civil war in Somalia, helped track elephants in South Sudan, and interviewed imprisoned Somali pirates, who insisted they were just misunderstood fishermen. During the Arab Spring, Langfitt covered the crushing of the democracy movement in Bahrain.
Prior to Africa, Langfitt was NPR's labor correspondent based in Washington, D.C. He covered coal mine disasters in West Virginia, the 2008 financial crisis and the bankruptcies of General Motors and Chrysler. His story with producer Brian Reed on how GM failed to learn from a joint-venture factory with Toyota was featured on This American Life.
Highlights from Frank Langfitt
Before coming to NPR, Langfitt spent five years as a correspondent in Beijing for The Baltimore Sun, covering a swath of Asia from East Timor to the Khyber Pass.
Langfitt spent his early years in journalism stringing for the Philadelphia Inquirer and living in Hazard, Kentucky, where he covered the state's Appalachian coalfields for the Lexington Herald-Leader. Prior to becoming a reporter, Langfitt dug latrines in Mexico and drove a taxi in his hometown of Philadelphia. Langfitt is a graduate of Princeton and was a Nieman Fellow at Harvard.