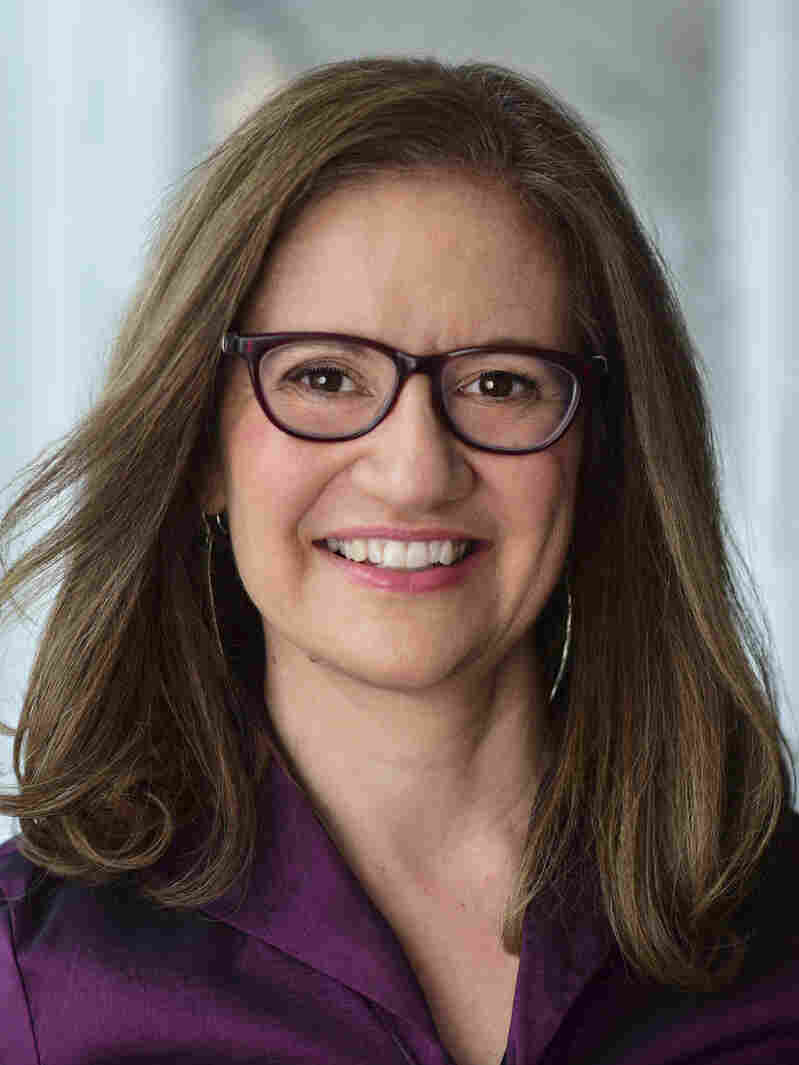 Anya Grundmann
Senior Vice President for Programming and Audience Development
As Senior Vice President for Programming and Audience Development, Anya Grundmann leads NPR's programming center to create and acquire the highest quality content offerings that will engage and grow public radio's audience on Member stations across the country, and inspire new levels of engagement with audiences on digital platforms.
She leads NPR's new program development and programming partnerships, along with talent and audience development. Anya led the development of Up First, It's Been a Minute, and How I Built This for digital listeners, along with new programs for broadcast. Anya oversees all of NPR's non-news programs (including Fresh Air, Wait, Wait...Don't Tell Me!, 1A, TED Radio Hour, and Invisibilia). Additionally, she manages NPR's Worldwide Service and the network's channel on Sirius XM Satellite Radio, NPR Music, NPR Events, and NPR's video strategy.
Grundmann was promoted from Vice President to Senior Vice President for Programming and Audience Development in September 2018.
Previous to becoming Vice President, Grundmann served as the Executive Director of NPR Music, a premiere award-winning source for music discovery and innovative multiplatform journalism, in close partnership with leading public radio stations and major NPR news programs. In 2013, Billboard named her as one of the "Power 100" in the music industry, and Fast Company noted that Anya and her team are "re-inventing public radio for the post-radio generation."
Every month more than 6 million people engage with NPR Music content, and tens of millions hear NPR Music stories on NPR's flagship news programs. Popular NPR Music series and podcasts include All Songs Considered, First Listen, Tiny Desk, Alt.Latino, and Turning The Tables. National music radio programs include World Cafe, Jazz Night in America, Mountain Stage, The Thistle and Shamrock, and From the Top.
Before the launch of NPR Music, Grundmann was Executive Producer of the NPR Music Unit, producing the national classical programs Performance Today, Symphony Cast, and World of Opera.
She began her career at NPR as Associate Editor and then Supervising Editor of Performance Today, winning a coveted Peabody Award. As a Special Projects producer for NPR, she produced the series Creators at Carnegie, a multi-genre concert series from Carnegie Hall, featuring musicians from Brian Wilson, to Audra McDonald, Richard Goode, and Youssou N'Dour.
In 2013, Grundmann was a Fellow in the Sulzberger Leadership program at the Columbia University Graduate School of Journalism. In 2002-2003, she was a Fellow in the National Arts Journalism Program at Columbia University. For seven years, she co-Directed the NEA Institute for Classical Music and Opera writers, a professional development program for mid-career arts journalists.
She serves on the board of Dumbarton Concerts in Washington, D.C.
[+]

read more

[-]

less