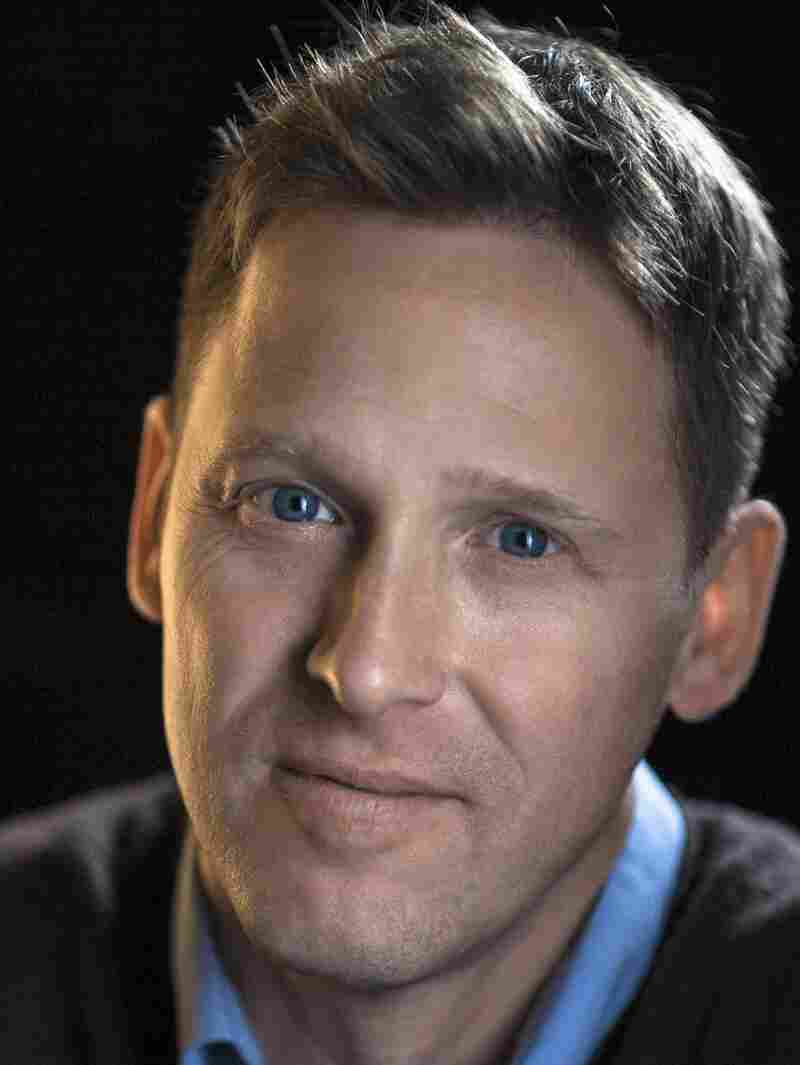 Julian de Hauteclocque Howe/NPR
Rob Schmitz
International Correspondent, Berlin
Rob Schmitz is NPR's international correspondent based in Berlin, where he covers the human stories of a vast region reckoning with its past while it tries to guide the world toward a brighter future. From his base in the heart of Europe, Schmitz has covered Germany's levelheaded management of the COVID-19 pandemic, the rise of right-wing nationalist politics in Poland and creeping Chinese government influence inside the Czech Republic.
Prior to covering Europe, Schmitz provided award-winning coverage of China for a decade, reporting on the country's economic rise and increasing global influence. His reporting on China's impact beyond its borders took him to countries such as Kazakhstan, Mongolia, Vietnam, Thailand, Australia, and New Zealand. Inside China, he's interviewed elderly revolutionaries, young rappers, and live-streaming celebrity farmers who make up the diverse tapestry of one of the most fascinating countries on the planet. He is the author of the critically acclaimed book Street of Eternal Happiness: Big City Dreams Along a Shanghai Road (Crown/Random House 2016), a profile of individuals who live, work, and dream along a single street that runs through the heart of China's largest city. The book won several awards and has been translated into half a dozen languages. In 2018, China's government banned the Chinese version of the book after its fifth printing. The following year it was selected as a finalist for the Ryszard Kapuściński Award, Poland's most prestigious literary prize.
Schmitz has won numerous awards for his reporting on China, including two national Edward R. Murrow Awards and an Education Writers Association Award. His work was also a finalist for the Investigative Reporters and Editors Award. His reporting in Japan — from the hardest-hit areas near the failing Fukushima nuclear power plant following the earthquake and tsunami — was included in the publication 100 Great Stories, celebrating the centennial of Columbia University's Journalism School. In 2012, Schmitz exposed the fabrications in Mike Daisey's account of Apple's supply chain on This American Life. His report was featured in the show's "Retraction" episode. In 2011, New York's Rubin Museum of Art screened a documentary Schmitz shot in Tibetan regions of China about one of the last living Tibetans who had memorized "Gesar of Ling," an epic poem that tells of Tibet's ancient past.
From 2010 to 2016, Schmitz was the China correspondent for American Public Media's Marketplace. He's also worked as a reporter for NPR Member stations KQED, KPCC and MPR. Prior to his radio career, Schmitz lived and worked in China — first as a teacher for the Peace Corps in the 1990s, and later as a freelance print and video journalist. He also lived in Spain for two years. He speaks Mandarin and Spanish. He has a bachelor's degree in Spanish literature from the University of Minnesota, Duluth, and a master's degree from Columbia University's Graduate School of Journalism.