The Foods Of New Orleans Jazz Fest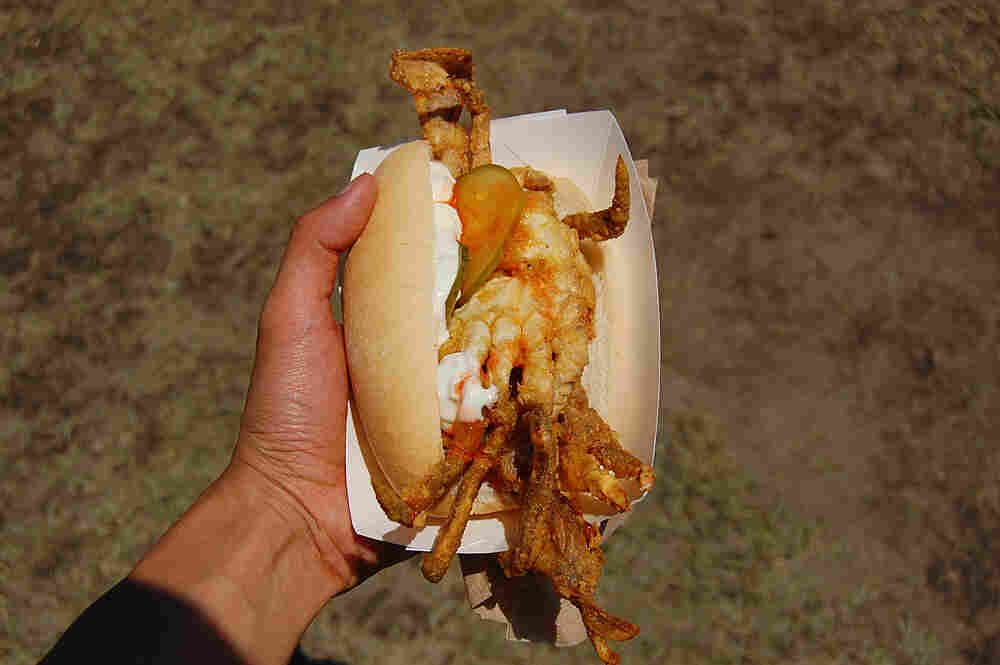 At some outdoor festivals, you eat the food because you're hungry and it's tolerable. At the New Orleans Jazz and Heritage Festival, it's as much a star as those on nearby stages.
At the risk of cliche, here's some of what went down my gullet -- or at least what I remembered to photograph. Heart attack in 3, 2, 1 ...
Crawfish Monica is a pasta dish; as far as I can tell, its main ingredients are rotelli noodles, crawfish tails and butter sauce. Crawfish comes in all shapes and sizes in New Orleans: elsewhere at the festival, it was boiled with onions and spices, embedded in bread or even found in the fried doughnuts called beignets.
Meat on a sandwich will never go out of style. I was told to order the cochon de lait (suckling pig) po-boy; I didn't argue. Goes well dressed with a bit of slaw and hot sauce.
Or you could enclose the meat inside the starch, as in this alligator pie, with Mandarin orange iced tea to wash it down.
And for dessert, a sorbet-like concoction called a mango freeze.