The Best Jazz Of (Early) 2010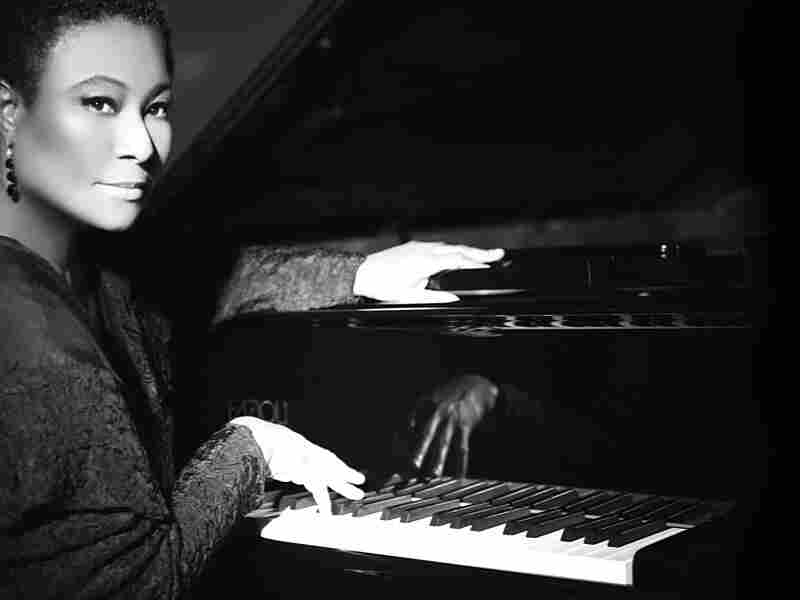 Over at NPR Music's Take Five listening series, we've posted our team roundup of The Best New Jazz Of 2010 (So Far). Nick Francis of Jazz24, Shaunna Morrison Machosky of WDUQ and Josh Jackson of WBGO all chimed in, and there are picks from staff listeners me and Lars Gotrich. We invite you to hear tracks from Pat Metheny's Orchestrion, Geri Allen's solo record, Brad Mehldau's symphonic double-CD set, the trio of Kris Davis/Ingrid Laubrock/Tyshawn Sorey and Stephan Crump's Rosetta Trio of bass and two guitars.
All are worthy choices to be sure. But what do you think? What have we missed? What are your favorite jazz records of 2010 so far? Let us know: leave us a comment, either here or on the Take Five page. [Take Five: A Weekly Jazz Sampler: The Best New Jazz Of 2010 (So Far)]
---
Personally speaking, if I were making a top five list for 2010 so far, I think it might include some of these following records -- I'll limit myself to ten:
Geri Allen and Timeline, Live (Motema): Part two of Allen's dual releases in 2010 features a new quartet: long-time bassist Kenny Davis, new drummer Kassa Overall and tap-dance percussionist Maurice Chestnut. It's no gimmick: this here is a real band, swirling in rhythm.
John Ellis and Double-Wide, Puppet Mischief (ObliqSound): Fun, tuneful and a little demented. All in a good way. Plus, when does John Ellis' saxophone not brighten your day?
Jason Moran, Ten (Blue Note): The Bandwagon trio has been together 10 years now. Ten years! There was no agenda for this recorded document other than to document. There's a lot to document. Again, hear it all here.
Steve Coleman and Five Elements, Harvesting Semblances And Affinities (Pi Recordings): Music that works on the "jazz nerds" level, but those who don't naturally think in irregular meters may find themselves instinctually lurching along. More thoughts on this soon.
Scott DuBois, Black Hawk Dance (Sunnyside): A sleeper pick goes to a record that's both in and out, and altogether lovely.
Chris Lightcap's Bigmouth, Deluxe (Clean Feed): Lightcap, Tony Malaby, Chris Cheek, Craig Taborn, Gerald Cleaver and spots from Andrew D'Angelo: the lineup reads like an all-star game of musician's musicians, except none of them, least of all the composer, are slacking.
Matthew Shipp, 4D (Thirsty Ear): This is shaping up to be quite a year for spell-inducing, half-abstracted solo piano.
Fight The Big Bull feat. Steven Bernstein, All Is Gladness In The Kingdom (Clean Feed): A post-modern jazz band with plenty of good ideas and a love for anything you could possibly call Southern music.
Mike Reed's People, Places and Things, Stories and Negotiations (482 Music): New-school Chicago progressive improvisers meet old-school Chicago veterans, playing both old and new tunes. Their fire and swing is unbeholden to school.
Sarah Manning, Dandelion Clock (Posi-Tone): I just read that Manning's day job is in real estate. Someone needs to get her more gigs so folks can hear her piercing saxophone tone live more often.
What else? Emilio Solla? Lionel Loueke? The Claudia Quintet? Abdullah Ibrahim's big band recording? We could go on ...