Why Is It Called James Farm?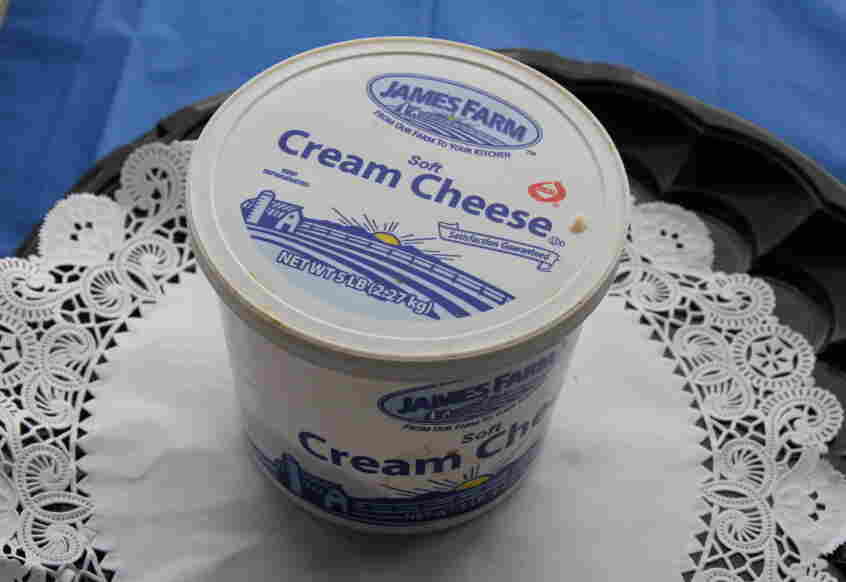 Patrick Jarenwattananon/NPR
The new album from the band James Farm is coming out in about two weeks: Tuesday, April 26. Until then, NPR Music is streaming the whole thing, via the First Listen series. Do check it out.
James Farm, aka JAMES FARM, is the new band featuring modern jazz giants Joshua Redman, Aaron Parks, Matt Penman and Eric Harland. It's a collective project, rather than the next Redman or Parks record — actually, as of last year, all four members are at least occasional bandleaders. The multiplicity of composers' voices blends nicely; more of my words on the First Listen page.
One small regret: I haven't yet been able to ask the band about its name. JAME probably stands for Joshua Aaron Matt Eric, but the rest? Here are three hypotheses:
After the Jesse James Farm, the homestead outside of Kansas City where the legendary American outlaw resided and is buried.
After James Farm Creative, a communications advisory firm based in rural Vermont.
Cheekily, after a subsidiary brand of some agribusiness giant, used for things like 5-pound tubs of butter or cream cheese. (See above.)
I'm hoping it's the last option, because that would make me enjoy the record even more.
Jimmy Katz/Courtesy of Nonesuch Records