Monterey Jazz 2011: John Santos Sextet
Listen Now: Club John Santos Sextet In Concert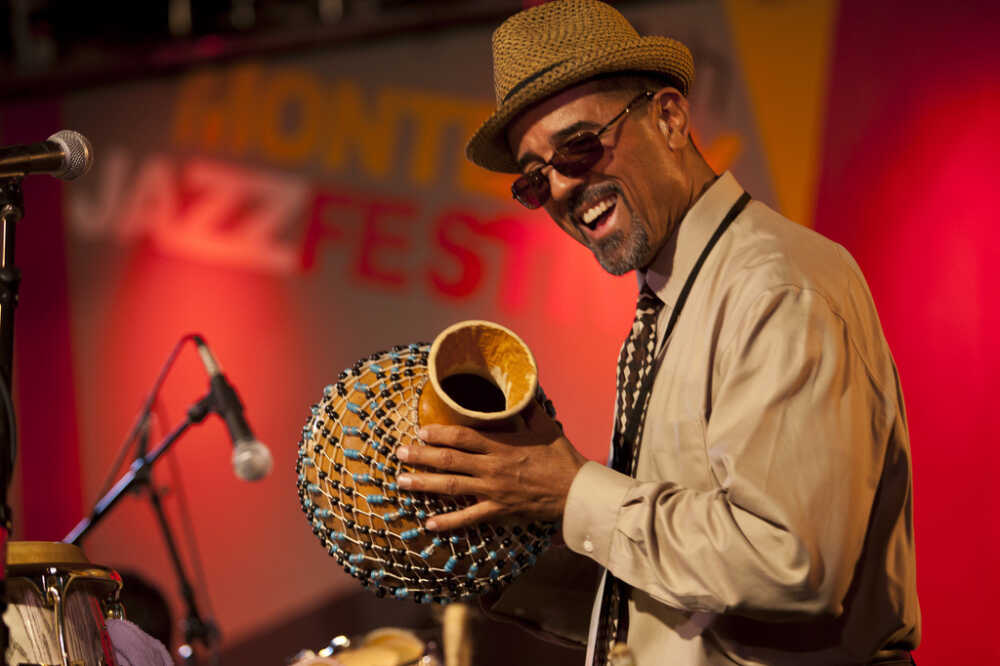 Cole Thompson/Monterey Jazz Festival
There's an overtly political edge to John Santos latest recording, Filosofía Caribeña, Vol. 1: It's designed as a commentary on Afro-Latino history. Even if you don't speak Spanish, you could sense it when Santos' sextet performed this material — particularly in the strident, prideful and virtuosically bilingual raps of guest MC Rico Pabón. Jazz's social commentaries are often abstracted into instrumental music; here, it had literal voice.
But just as often, that aggression transmuted to commanding, original grooves, themselves morphing throughout the course of songs. Santos is a Bay Area mainstay, a musical anchor and outspoken ambassador of an active Latin jazz scene only two hours north of Monterey. And he's put together a tight band that works on both intellectual and physical terms, as they showed an excitable Night Club audience on the first night of the 2011 Monterey Jazz Festival.
---
Personnel
John Santos, percussion
Melecio Magdaluyo, saxophones
Dr. John Calloway, flute/piano
Marco Diaz, piano/trumpet
Saul Sierra, bass
David Flores, drums
Rico Pabón, spoken word
Credits: Paul Cain, mix engineer.