Five Jazz Songs That Speak Of The Freedom Struggle
Today, June 19, is a holiday known as Juneteenth — the oldest commemoration of slavery's end. Though the Emancipation Proclamation declared the freedom of slaves in Confederate states on Jan. 1, 1863, it was only on June 19, 1865 (months after Confederate forces had surrendered) that Union soldiers landed at Galveston, Texas, to spread news of the war's end, and to enforce the proclamation in Texas. The date has since been noted in Texas and across the country as a celebration of African-American freedom and history, especially since the Civil Rights movement.
Jazz has always been one of the most important musical narratives of the African-American journey toward freedom in America. Emancipation did not mean equality for ex-slaves, and jazz, whose call to improvisation models the principles of freedom, has often documented the ongoing pursuit. Indeed, this year jazz musicians and educators Dr. Ronald Myers and Dr. Larry Ridley are illuminating African-American history within jazz by organizing a national Juneteenth jazz concert series.
Earlier this year, I spoke with pianist Jason Moran and bassist Christian McBride about how the "message in the music" charged social movements across the country. Artists such as Nina Simone, Sonny Rollins and Charles Mingus anchored our discussions of what it meant to use one's craft as a means to evoke change, and what it means to be part of a continuum toward total emancipation. See what they and their fellow jazz luminaries have to impart: Here are five recordings, picked by five musicians, which represent the triumphs and tribulations within the freedom struggle.
Jazz Songs Of The Freedom Struggle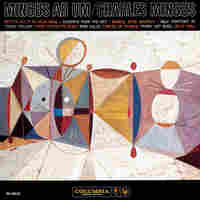 Charles Mingus
Song: Fables of Faubus
from Mingus Ah Um
Jason Moran, pianist: "I showed 45 minutes of [an episode of the PBS series] Eyes on the Prize [to my students]. It was the episode when they discuss the Little Rock Nine in Arkansas and Governor Faubus and ... how crazy he was. After watching it and listening to Mingus' song, a student said, 'Well, now it makes a lot more sense.' This is an entire segment of the population whose life was dealing with stuff like this. And we're just watching an edited excerpt of people's everyday lives. Everything is not just about a chord or a melody ... it wasn't about that. It was therapy. People were using the music as therapy."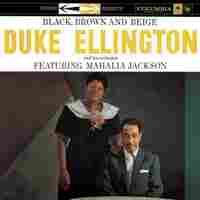 Black, Brown and Beige, Pt. 4 [AKA Come Sunday]
Duke Ellington
Song: Black, Brown and Beige, Pt. 4 [AKA Come Sunday]
from Black, Brown and Beige
Christian McBride, bassist: "Duke [Ellington] was always somehow able to express and convey the feelings of black folk without being angry. You could feel the sadness, pain, angst, but it was always done through this filter, this lens of triumph in the end ... or hope. I think that's what separated Duke from the rest of the pack. [On] this album specifically, you've got Mahalia Jackson, and these are two titans, arguably at the peak of their powers, collaborating together. When you talk about fusion, I can think of no greater example of one of the earliest collaborations of jazz and gospel."
Gary Bartz
Song: Uhuru Sasa
from I've Known Rivers and Other Bodies
by Gary Bartz Ntu Troop
Jeremy Pelt, trumpeter: "In thinking about songs that represent freedom, particularly for blacks, [this] one song particularly encapsulates the proletariat ideology of the modern-day black plight. The lyrics are, 'Hell no! I won't fight your filthy battle no more / Hell no, because I've got some battles of my own to fight for.' Those lyrics, in conjunction with the time they were written and performed (post-Civil Rights Era), represent an insistent uprising of our people. Now, we're going to be heard, and we're saying 'Hell no, we don't want to fight your battles or raise your children!' It's far more declarative than your run-of-the-mill protest piece."
Lift Every Voice and Sing
Art Blakey
Song: Lift Every Voice and Sing
from In My Prime
Bobby Watson, saxophonist: "When I was in the Jazz Messengers, [bandleader] Art [Blakey] had us play 'Lift Every Voice and Sing' — the Black National Anthem — at the opening of every show. That was his musical statement. He didn't go to the mic and talk about why he was doing this song; he just did it. He never made any speeches, but we all knew why. He was very political, and there was always an undercurrent of social awareness and black pride in the music. Art also demanded respect by the way he had us dress in the band. We wore overalls, and it was because as black men, off-stage, you could not just walk around free and get any respect dressing that way. But Art would not allow perceptions to dictate anything. He was saying, 'You're going to respect me for who I am, because I'm great at what I do.'"
Gary Bartz
Song: Music Is My Sanctuary
from Music Is My Sanctuary
Orrin Evans, pianist: "I came across this record in 11th grade, and it changed my life. Growing up in COGIC Church, it only embraced the musician who was 'anointed' to only play sacred music. But if this music — jazz — celebrated freedom, celebrated life, liberty and the pursuit of happiness, why was it not sacred music? The music I loved educated us about ourselves while touching our souls. It reminded and empowered black people at the same time. I felt free when I listened. I heard the musicians express freely with their instruments. My mission was to find my freedom in the music, as my ancestors had. Music was our survival, and it remains my sanctuary."
Angelika Beener is a freelance journalist and blogs at Alternate Takes.