Five Essential Bud Powell Recordings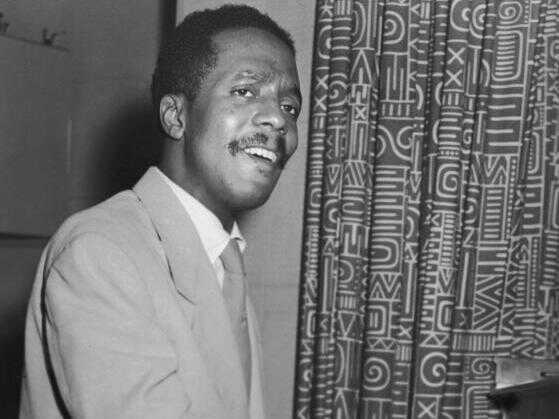 Ever wish you could travel back in time to New York's 52nd Street — circa 1950, during the heyday of bebop — and whisper into Charlie Parker, or Dizzy Gillespie, or Thelonious Monk's ear, and ask them: Who was their favorite pianist to listen to? They would all give the same answer: Bud Powell.
The story of Powell's extraordinary genius is often fantastically rendered in jazz lore. His life was chaotic and improbable, but more often misunderstood. Most often, his music was mesmerizing. In the new book Wail: The Life of Bud Powell, biographer Peter Pullman breaks down the myths and mysteries, revealing the complicated, sometimes tragic social circumstances that conspired to vanquish Powell's art. But the book also emphasizes the brilliance of a desperately uncompromising artist.
Pullman recently stopped by WBGO to celebrate what would have been Powell's 88th birthday, joining historian Dan Morgenstern to share notable recordings and excerpts from his book. Here's a list of Pullman's five essential Bud Powell recordings.
Five Essential Bud Powell Recordings
Tempus Fugue-It (Tempus Fugit)
Tempus Fugit
from Jazz Giant
by Bud Powell
Along with the aforementioned legends, Powell was a principal participant in the invention of bebop. There's no better way to be introduced to this aesthetic than with Powell's debut recording under his own name. The pianist seemingly can't express himself fast enough in this explosion of notes and ideas. His lightning-quick and linear phraseology is inimitable — and also the DNA of bebop.
Celia
from Jazz Giant
by Bud Powell
The story behind this 1949 session is one for the ages. Powell, involuntarily incarcerated in a state hospital for most of the past 15 months, begged for a day's leave so he could be rushed to the studio, make this recording and be returned in time for dinner. Weeks before the session, he was given permission to practice on the psych ward's piano under one condition: He had to perform a Minstrel Show benefit concert for the institution.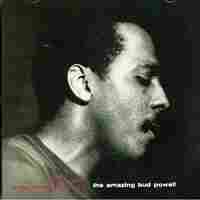 Un Poco Loco
from The Amazing Bud Powell, Vol. 1
by Bud Powell
This was Powell's greatest studio performance in a trio. It's a terrific example of how a jazz idea, conceived without strict architecture or an ending, took shape only by the parallel creative urges of Powell and drummer Max Roach, who ought to have been credited as co-composer. This was the first take, of three, from the 1951 session.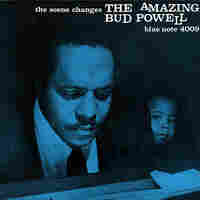 Cleopatra's Dream
from The Scene Changes (The Amazing Bud Powell, Vol. 5)
by Bud Powell
This late-'50s gem unfortunately hasn't yet entered the bebop canon. Powell's flair for virtuosic melodic runs had calmed a bit by then, but the tune displayed a late flowering of his writing genius.
Hot House
from Bouncing with Bud [Delmark]
by Bud Powell
Powell's erratic behavior often tested the patience of New York's nightclub owners. When those gigs dried up, he found refuge at the Blue Note in Paris in 1959, where he drew full houses for two years. He was eventually fired from there, but his European rebirth continued, sustaining a long residency at Copenhagen's Café Montmartre. This 1962 recording was made in a Copenhagen studio, and though his skills had diminished, he had no problem winning over the hearts of the Danes.