Jazz Salutes Its Disc Jockeys
The advent of bebop added a fresh sound to American music. It also added new voices to some metropolitan radio stations: the late-night jazz DJs who specialized in presenting this new music to their fellow hipster nightflies.
To recognize the work of the groundbreaking DJs who lent them critical exposure, jazz musicians of the period would occasionally write songs in their honor. Here are five of those songs.
Jumpin' With Symphony Sid
Symphony Sid
Song: Jumpin' With Symphony Sid
from King Pleasure Sings/Annie Ross Sings
by King Pleasure with Annie Ross
"Symphony Sid" Torin is perhaps the most widely known of the early jazz disc jockeys. In 1941, his late-night show on New Jersey's WHOM, After Hours Swing Session, became the show for New York jazz fans to listen to if they wanted to hear up-and-coming artists. By 1949, Sid was heard in more than 30 states, broadcasting on the ABC radio network. (He can still be heard today as the announcer on recordings by Charlie Parker and others during Sid's live shows at the Royal Roost in New York.) Several songs were written for him, but the best-known is "Jumpin' With Symphony Sid," written and first recorded by saxophonist Lester Young. Singer King Pleasure put words to Young's music, creating this time capsule of what it must have been like to stay up all night with the radio.
Mort Fega
Song: Mort's Report
from Manteca
by Red Garland Trio with Ray Barretto
Compared to Symphony Sid, Mort Fega came a bit later. He began his jazz broadcasting career in 1955 in New Rochelle, N.Y., just north of New York City. By the time he landed a job at WEVD, he had to go toe-to-toe with Sid for listeners. But Mort carved out his own niche and was honored with a great blues by Red Garland: "Mort's Report." After presenting jazz on various stations around the country, Mort retired to Florida, but he still kept his hand in the game. He did a weekly show on public radio station WXEL until late 2004. This lovely blues also features Paul Chambers (bass), Art Taylor (drums) and Ray Baretto (congas).
Oscar Treadwell
Song: An Oscar for Treadwell
from Bird & Diz
by Charlie Parker/Dizzy Gillespie
Oscar Treadwell's jazz radio career began in 1947 in Reading, Pa. During his time as a broadcaster in New Jersey and Philadelphia, he earned the friendship and respect of a number of jazz artists — including Charlie Parker, who wrote "An Oscar for Treadwell" in 1949. Parker's band in this track includes Dizzy Gillespie (trumpet), Buddy Rich (drums), Thelonious Monk (piano) and Curley Russell (bass). Beginning in the 1960s, Treadwell hosted jazz radio shows in Cincinnati until his death in 2006.
Holmes "Daddy-O" Daylie
Song: One for Daddy-O
from Somethin' Else
by Cannonball Adderley
One of the first African-Americans to have a regularly scheduled jazz program, Holmes "Daddy-O" Daylie was Chicago's brightest jazz radio star from the '40s through the '80s. He was also a master of rhyming on-air patter, as in "the music host who loves you most" or "I'm as nice as a mother's advice." Alto saxophonist Cannonball Adderley paid his tribute to Daylie with "One for Daddy-O." Adderley is accompanied by Miles Davis (trumpet), Hank Jones (piano), Sam Jones (bass) and Art Blakey (drums).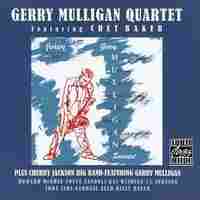 Jimmy Lyons
Song: Line For Lyons
from Featuring Chet Baker
by Gerry Mulligan
Today, Jimmy Lyons is best known as the co-founder of the Monterey Jazz Festival, still going strong. But he got his start as a jazz broadcaster on both coasts. After a few years at a radio station in Santa Ana, Calif., in the Los Angeles region, he moved to New York, where his The Jubilee Show brought jazz greats to the Armed Forces Network. He would later resettle in northern California, and his Discapades program was key to exposing new developments coming from the West Coast. He's remembered as the title subject of saxophonist Gerry Mulligan's tribute "Line for Lyons," first recorded in an influential piano-less quartet with trumpeter Chet Baker.