Woody Shaw: The Last Great Trumpet Innovator
Woody Shaw, who made his first recordings 50 years ago this summer, might be the jazz trumpet's least appreciated giant. Not among musicians, mind you; they recognize his genius whether they're horn players or not. Yet even hardcore fans often know Shaw's name more than his music.
Shaw, who died in 1989 at age 44, was perhaps the trumpeter of the 1970s, an icon for the "Young Lion" generation that followed. Often described as the instrument's last great innovator, Shaw was a virtuoso who restructured the way trumpet players move between long intervals, and wrote his own harmonic and melodic language using notes outside the chords (a technique known as "side-slipping").
His virtuosity and imagination made Shaw equally attractive to both bebop-rooted players and avant-garde pioneers, and he was equally conversant with both. "He was the bridge between Freddie Hubbard and the Art Ensemble of Chicago," notes trumpeter Brian Lynch, whose current project features Latin arrangements of Shaw's tunes featuring multiple trumpeters.
The man himself can be heard on numerous recordings: Shaw's sideman gigs, many of them on landmark albums, are as important in evaluating his career as his leadership roles. A substantial portion of the latter work, however, has just gotten box-set treatment, via Mosaic Records' new 7-disc collection The Complete Muse Sessions. Here are five of the worthiest examples.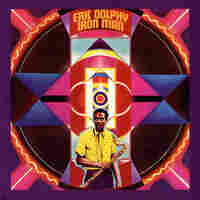 1963
Song: Burning Spear
from Iron Man
by Eric Dolphy
Woody Shaw makes his recorded debut on this July 1963 date with reedman Eric Dolphy (which also produced another Dolphy album, Conversations). By this time, Dolphy was well known for his unpredictability and dogged pursuit of frontiers between hard bop and free jazz; nobody expected an 18-year-old trumpeter, on his first time out, to keep pace with Dolphy on both counts. Shaw's solo, which begins about four minutes in, opens with a blaring flurry, then dives right into the big-interval leaps that would become his signature (and were already Dolphy's). From there, he embarks on a wildly inventive and unrestrained free improvisation that nonetheless swings relentlessly and references the tradition — including Louis Armstrong and Dizzy Gillespie licks, as well as a brief quote of "Camptown Races."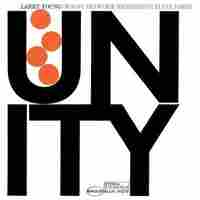 1965
Song: The Moontrane
from Unity
by Larry Young
"The Moontrane" is easily Shaw's most famous composition, and this is the most famous version. Though capable of manic shouts on the horn, Shaw plays it mellow and careful here. Part of that is the need to give space to Larry Young's organ. But it also gives the tune a thoughtful, exploratory vibe, so that when Shaw does get off a virtuosic run here and there (check the bridge on his first chorus, and the second A section on the next time through), it feels like a "Eureka" moment. More to the point, it might be the most cogent piece of start-to-finish musical storytelling Shaw ever accomplished.
1976
Song: Obsequious
from The Complete Muse Sessions
by Woody Shaw
The sound on this live album leaves something to be desired; in particular, the piano is mixed too low and the bass too high. But what it lacks in coherent production, it makes up for with the hyperdrive "Obsequious." Rather than a single solo, Shaw engages in a titanic battle with trombonist Slide Hampton: trading sixteens, then eights, fours and finally twos. This still puts Shaw's virtuosity and huge harmonic ear on display, but also places his musical vocabulary front and center. He avoids stock licks while inventing a few new ones, all the while giving parries, thrusts and toppers to the phrases Hampton throws at him before they finish with a broad leap into counterpoint.
This track, originally issued on the album The Woody Shaw Concert Ensemble Live at the Berliner Jazztage, is now available through Mosaic Records' new box set The Complete Muse Sessions.
1977
Song: Everytime I See You
from Rosewood
by Woody Shaw
With its disco-fied Rhodes groove and soft, Latin-inflected backgrounds, "Everytime I See You" evokes the late '70s: It could have appeared on an episode of The Love Boat. That sounds more pejorative than it is — in fact, Rosewood was (and remains) Shaw's most universally acclaimed album. If this particular track sounds a bit dated, Shaw's solo work is as fresh and original as ever. The laid-back motion seems to inspire him all the more: He rips out shrieking, harmony-busting phrases that nonetheless bob on the music's surface like a cork on water. And at the end, the trumpeter finally goes on a brief but high-velocity romp.
1987
Song: Stormy Weather
from The Complete Muse Sessions
by Woody Shaw
Like many innovators of the '60s and '70s, Shaw rode out the 1980s doing mostly standards and jazz classics. Not ballads, though; with a few exceptions, when he played songs that were traditionally slow, he'd speed them up to at least a medium tempo. "Stormy Weather" — from Shaw's final album, 1987's Imagination — starts off as not just a ballad but a vintage one: an antique style of swing, with plunger-muted trombone from Steve Turre on the bridge. Shaw even articulates the melody like a torch singer. When it comes to his solo, though, he kicks up the whole band's momentum and applies his unique, never-predictable melodic vocabulary without diluting the blues flavor. It's a fine valediction.
This track, originally issued on the album Imagination, is now available through Mosaic Records' new box set The Complete Muse Sessions.