5 Locally Grown Projects At Winter Jazzfest 2015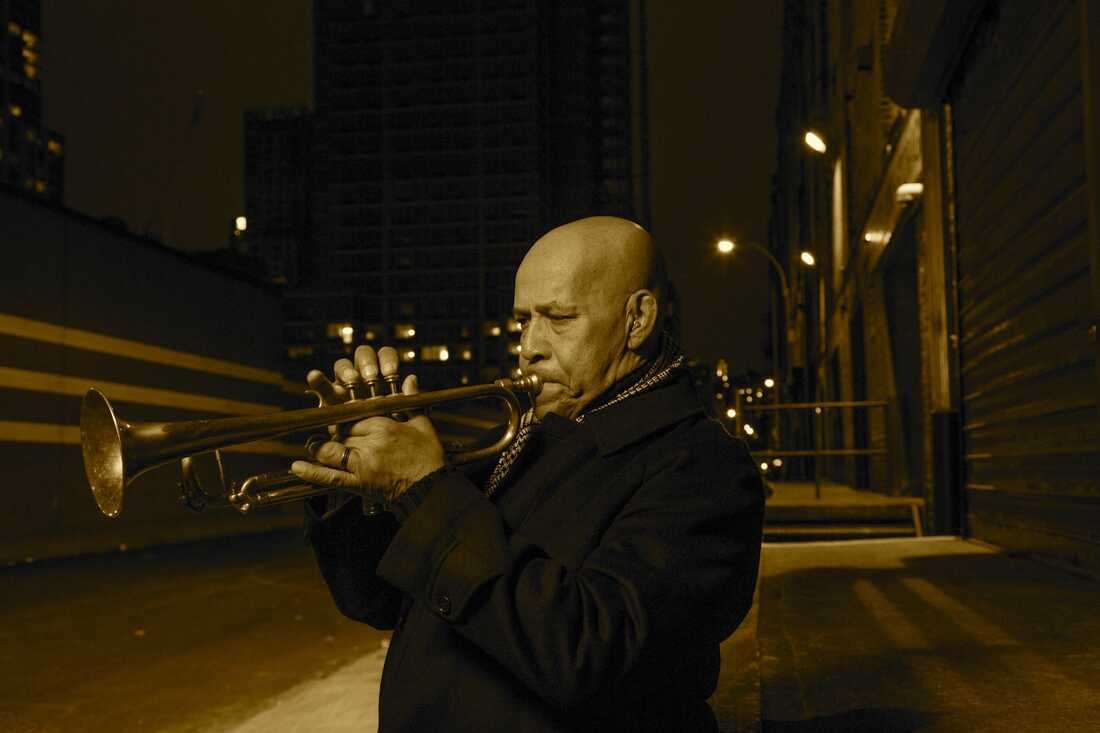 Jimmy Katz/Courtesy of the artist
New York's Winter Jazzfest seems to grow like kudzu: fast and far. This year's installment, the 11th annual, features 500 musicians in styles ranging from gypsy swing to electronic.
The festival's signature event is a two-day marathon, this Friday and Saturday, of overlapping performances at 10 clubs around Greenwich Village. Friday's highlights include celebrations of the music of David Murray and John Lurie. Saturday's concerts include showcases inspired by hot jazz from the 1920s and hip-hop. A single ticket offers admission to any and all of these concerts, more than 100 in all. All of Winter Jazzfest's groups are streaming around the clock on WBGO's HD2 channel.
WJF now features artists from around the world, but its main attraction is still the chance to hear new projects by New York music makers. For this profile, I've chosen five surprising turns by stalwarts of the city's improvised-music scene.
5 Locally Grown Projects At Winter Jazzfest 2015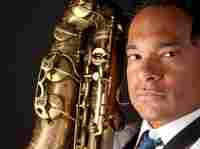 Jay Rodriguez & SEVEN
Song: Your Sound
from Live In Concert
Fleet-fingered saxophonist Jay Rodriguez has played it all in New York: salsa with Celia Cruz and Tito Puente, hip-hop with DJ Premier and Groove Collective, straight-ahead with Dizzy Gillespie, Kenny Barron and Doc Cheatham. His new band, SEVEN, pays homage to a recent discovery: the free jazz of saxophonist Ornette Coleman. "I felt like one of those folks who just learned the earth is round," he says.
Rodriguez took a deep dive into Coleman's repertoire and came up with a brass and string ensemble inspired by the legend's 1960s double quartets. It'll perform Coleman-inspired originals like "Your Sound," as well as Coleman classics like "Lonely Woman," at Winter Jazzfest.
Andrew D'Angelo's Sounds Like Fun!
Song: Sounds Like Fun [excerpt]
from Live In Concert
Saxophonist Andrew D'Angelo credits WJF organizers Brice Rosenbloom and Adam Schatz with infusing the city's jazz scene with new energy and an improved attitude. "Brice and Adam are like, 'C'mon, people, open up and share your music!" he says. "When we do that, I find audiences to be way more appreciative and endearing."
D'Angelo's sessions of improvised chamber music were a fixture at early Winter Jazzfests, and his experimental large ensembles helped spark the city's big-band renaissance. For this year, he chose a smaller canvas: the saxophone quartet.
Two decades ago, D'Angelo wrote a 20-minute piece (excerpted here) for David Dorfman's experimental dance ensemble. At the time, he gave it an intentionally unpronounceable title. Now he calls the piece, and his group, "Sounds Like Fun!"
Chris Washburne & SYOTOS
Song: Feelin' Alright
from Acid Mambo
Chris Washburne's Latin jazz sextet SYOTOS held down a weekly gig at the Upper West Side club Smoke for two decades. At WJF, SYOTOS will play songs from its upcoming release, Acid Mambo! — Latin re-imaginings of Led Zeppelin, Jimi Hendrix and this version of Dave Mason's "Feelin' Alright," made famous by the late singer Joe Cocker.
"At some point, jazz musicians turn to their own folk music for inspiration," says Washburne, who grew up in Ohio not far from the Rock and Roll Hall of Fame. "I grew up in the '70s, so Zeppelin and Hendrix — that's my folk music."
John Abbott/Courtesy of the artist
Arturo O'Farrill's Boss Level
Song: They Came
from The Offense Of The Drum
Pianist Arturo O'Farrill helms a New York Latin jazz dynasty: The son of Cuban-born bandleader and arranger Chico O'Farrill, he now leads his own Afro-Latin Jazz Orchestra, and his sons are talented improvisers. At WJF, O'Farrill leads his new Boss Level septet, with sons Adam on trumpet and Zack on drums.
The band's name is video-game slang for overcoming obstacles. "It's like a metaphor for life," O'Farrill says. "To reach the next level, sometimes you have to battle the boss." The group's repertoire treads adventurous territory, including "They Came" — a reggaetón-inspired piece by pianist Jason Lindner, with spoken-word poetry by Christopher "Chilo" Cajigas — which celebrates the mestizo cultures of the New World. (This recording comes from O'Farrill's 2014 album The Offense Of The Drum.)
Jimmy Katz/Courtesy of the artist
Eddie Henderson
Song: Sunburst
from Collective Portrait
Eddie Henderson was called "The Funk Surgeon" for the double life he led for years: At night, he played trumpet with Herbie Hancock and Art Blakey, and by day worked as a physician in the San Francisco area.
Born in Harlem, Henderson returned to New York — and to music full-time — in 1985. He teaches at The Juilliard School in Manhattan. At Winter Jazzfest, he plays with Turkish multi-instrumentalist Ilhan Ersahin in the SILVER ensemble, with the Mino Cinelu World Jazz Ensemble and with a band of peers in The Cookers.
Henderson's upcoming Smoke Sessions release, Collective Portrait, features acoustic takes on songs like "Sunburst," the title track from his all-electric 1975 album for Blue Note.