Bill Frisell, Cowboy Junkies, Gustavo Santaolalla
Bill Frisell, Cowboy Junkies, Gustavo Santaolalla
Gustavo Santaolalla, Giovanni De Chiaro, Medeski Martin and Wood, Knut Hamre and Steve Tibbetts, Paul McCartney, Kaila Flexer, Corky Siegel's Chamber Blues, Wimme, Bill Frisell, The Beau Hunks Sextette, and The Cowboy Junkies.
Download this show in the All Songs Considered podcast.
Sign up for the All Songs Considered newsletter and we'll tell you when new music features are available on the site.
Bill Frisell, Cowboy Junkies, Gustavo Santaolalla
Gaucho
Gaucho
from Ronroco
by Gustavo Santaolalla
Gustavo Santaolalla has been a major force in Latin American music since the 1960s, fusing rock, soul, African rhythms and Latin American folk with his Argentinian roots.
Solace: A Mexican Serenade
Solace: A Mexican Serenade
from Scott Joplin on Guitar
by Giovanni De Chiaro
De Chiaro's interpretations of Scott Joplin's rags were inspired by the film, The Sting.
Bubblehouse
Bubblehouse
from Bubblehouse EP
by Medeski, Martin & Wood
Medeski Martin and Wood first shared the stage together as a trio at the Village Gate in New York City in the summer of 1991. Soon after, they recorded their debut album, Notes From the Underground.
Olav Bergsland
Olav Bergsland
from Å
by Knut Hamre and Steve Tibbetts
In 1999, Steve Tibbets released a critically acclaimed CD called Cho on which he added his own music to an a cappella song cycle performed by Buddhist nuns from Nepal.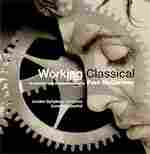 Maybe I'm Amazed
Maybe I'm Amazed
from Working Classical
by Paul McCartney
Paul McCartney began his musical career performing for an obscure British pop band called "The Beatles."
Squirrel Sits In
Squirrel Sits In
from Next Village
by Kaila Flexer
In addition to touring and performing, Flexer is also the founder and host of the Klezmer Mania! music festival.
Complementary Colors
Complementary Colors
from Complementary Colors
by Corky Siegel's Chamber Blues
"The music is made up of chords, melodies, harmonies, counterpoint, dynamics, articulations, and rhythm. It doesn't know about smoke- filled rooms, blue jeans, or tuxedoes."
--Corky Siegel
Gierran
Gierran
Yoik is a traditional Sami music -- an archaic mode of unaccompanied solo singing. It is found all over the vast Samiland from the central regions of Scandinavia to the eastern tip of the Kola Peninsula.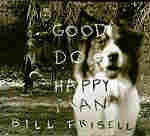 Shenandoah
Shenandoah
from Good Dog, Happy Man
by Bill Frisell
Bill Frisell has been a regular player of "Cobra" -- a musical game invented by avant-garde composer John Zorn.
New Year's Eve in a Haunted House
New Year's Eve in a Haunted House
from Manhattan Minuet
by The Beau Hunks
Manhattan Minuet is the second collection of the Beau Hunks' faithful recreations of Raymond Scott's "novelty jazz" pieces. Many of the 14 selections have a semi-classical slant.