Marsalis on Monk, Gillian Welch & Alison Krauss, Radiohead
Wynton Marsalis interprets Thelonious Monk; the playful melodies of Raymond Scott; Roger Eno joins Kate St. John for "Our Man In Havana"; Gillian Welch and Alison Krauss sing a classic from the soundtrack to O Brother, Where Art Thou?; plus British folk singer Kate Rusby, Sam Phillips, and the mysterious sounds of Radiohead.
Download this show in the All Songs Considered podcast.
Sign up for the All Songs Considered newsletter and we'll tell you when new music features are available on the site.
Marsalis on Monk, Gillian Welch & Alison Krauss, Radiohead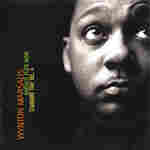 We See
We See
from Standard Time Vol. 4: Marsalis Plays Monk
by Wynton Marsalis
When Thelonious Monk first composed these songs, he llikely never imagined they'd be played on trumpet. But here, one of the most accomplished jazz artists of all time offers a fresh and inventive interpretation of classic Monk.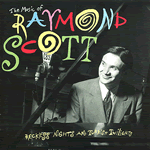 Powerhouse
Powerhouse
from Reckless Nights and Turkish Twilights
by Raymond Scott
Raymond Scott was a composer, musician and inventor whose groundbreaking creations lead to some of the first electronic music ever recorded. But his melodies are most recognized from their use in the Looney Tunes and Merry Melodies cartoons.
Our Man in Havana
Our Man in Havana
from The Familiar
by Roger Eno & Kate St. John
Roger Eno isn't as well known as his brother, Brian Eno, But he's carved his own niche as a composer and musician. Here he teams with Kate St. John on a collection of ambient choral tunes.
I'll Fly Away
I'll Fly Away
from O Brother, Where Art Thou?
by Alison Krauss & Gillian Welch
The soundtrack to O Brother Where Art Thou? surprised music critics who doubted classic bluegrass and gospel would appeal to younger listeners. The album sold more than a million copies and topped Billboard's country music charts. Here we feature an old-timey tune composed by Albert Brumley in 1929.
Withered and Died
Withered and Died
from Little Lights
by Kate Rusby
Kate Rusby emerged as one of the leading voices in new British folk music. Little Lights is her third solo album.
The Fan Dance
The Fan Dance
from Fan Dance
by Sam Phillips
Once a popular Christian pop singer, Sam Phillips has explored everything from grunge rock to acid jazz. Here she offers her latest solo album, Fan Dance, a mix of sparse, dreamy tunes.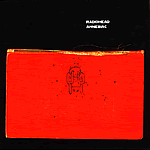 Pyramid Song
Pyramid Song
from Amnesiac
by Radiohead
Radiohead have been compared to Pink Floyd, U2 and the Beatles. But their sound is distinctly modern and inimitable.