Jeff Buckley, Tom Verlaine, Rokia Traore
Jeff Buckley, Tom Verlaine, Rokia Traore
African stories from Rokia Traore; legendary Timbuktu artist Ali Farka Toure; the fingers and thumbs of Adrian Legg; former "Television" frontman Tom Verlaine; the short and tragic life of Jeff Buckley; and the surprising sounds of Yat Kha.
Download this show in the All Songs Considered podcast.
Sign up for the All Songs Considered newsletter and we'll tell you when new music features are available on the site.
Jeff Buckley, Tom Verlaine, Rokia Traore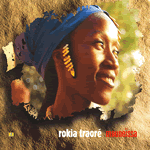 Laidu
Laidu
from Mouneïssa
by Rokia Traore
Rokia Traore is a griot or African storyteller. She's part of a new generation of African singers whose modern work is informed by traditional narratives.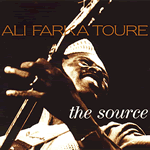 Hawa Dolo
Hawa Dolo
from The Source
by Ali Farka Touré
Ali Farka Toure is descended from West African royalty. His prominent social status made it difficult for him to become a musician. But his passion for music has made him a legendary guitarist worldwide.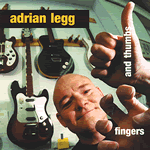 Lunch Time at Rosie's
Lunchtime at Rosie's
from Fingers & Thumbs
by Adrian Legg
Adrian Legg is an extraordinary guitarist with tremendous speed and a broad range of sounds.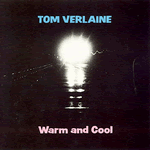 Those Harbor Lights [Instrumental]
Those Harbor Lights
from Warm and Cool [Bonus Tracks]
by Tom Verlaine
Tom Verlaine is best known for his 1970s band, Television, but he has since established himself as a solo artist. We use this CD quite a bit on All Things Considered.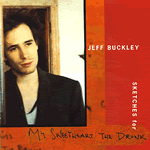 New Year's Prayer
New Year's Prayer
from Sketches for My Sweetheart the Drunk
by Jeff Buckley
Fate was cruel to Jeff Buckley. Just as he was breaking new ground as an artist (with the songs on this album), he died while swimming in the Mississippi River in 1997.
Chorumal Bodum
Chorumal Bodum
from Aldyn Dashka
by Yat Kha
Lead singer Albert Kuvezin produces a remarkable and seemingly unnatural sound, using a technique known as "throat singing."