The Folk Music Revival of 2001
The Folk Music Revival of 2001
On this edition of All Songs Considered we look at some of the artists responsible for 2001's folk music revival. Featured artists: Gillian Welch, Ralph Stanley, Jimmie Rodgers, Hank Williams, Doc Watson, Roscoe Holcomb, John Hartford, the Reverend Gary Davis, and the 1946 Band.
Download this show in the All Songs Considered podcast.
Sign up for the All Songs Considered newsletter and we'll tell you when new music features are available on the site.
The Folk Music Revival of 2001
Angel Band
Angel Band
from O Brother, Where Art Thou?
by Alison Krauss & Gillian Welch
More than thirty years after the death of Carter Stanley, his brother Ralph is enjoying more popularity than ever. This recording was made in 1955.
Big Rock Candy Mountain
Big Rock Candy Mountain
from Down from the Mountain
by John Hartford
John Hartford was a passionate and often unheard voice in country music for more than 30 years. The soundtrack to O Brother, Where Art Thou? brought him the attention his fans thought he long deserved.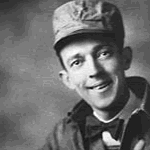 Waiting for a Train
Waiting for a Train
from American Roots Music
by Hank Williams
Jimmie Rodgers was the father of country music. This song -- one of his trademark train tunes -- was recorded in 1929.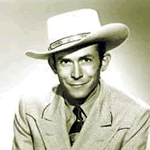 Cold, Cold Heart
Cold, Cold Heart
from American Roots Music
by Hank Williams
In six short years, Hank Williams forever changed the course of music history. Though he died before he was 30, Williams left a remarkable collection of original songs still performed by artists around the world.
Man of Constant Sorrow
Man of Constant Sorrow
from There Is No Eye: Music for Photographs
by Various Artists
Musician, photographer, and historian John Cohen first heard Roscoe Holcomb play the banjo on a journey through eastern Kentucky in the late 1950s. Cohen coined the phrase "high, lonesome sound" to describe Holcomb's voice.
Twelve Gates to the City
Twelve Gates to the City
from Demons and Angels: The Ultimate Collection
by Reverend Gary Davis
The Reverend Gary Davis was a great ragtime guitarist in the 1920s. He was an ordained minister, and part of the folk revival of the 1960s.
Little Sadie
Little Sadie
from Doc Watson at Gerdes Folk City
by Doc Watson
Doc Watson first performed on electric guitar, but switched to acoustic for his first solo performance at Gerdes Folk City, featured on this recording.
Dear Someone
Dear Someone
from Time (The Revelator)
by Gillian Welch
Gillian Welch is one of several young artists helping to revive the sound of old-timey folk and bluegrass.
The Butcher Boy
The Butcher Boy
from David Peterson and 1946
by The 1946 Band
The 1946 Band pays tribute to the great father of bluegrass, Bill Monroe and his Blue Grass Boys with vintage clothing and a meticulously crafted sound.