Wilco, Johnny Cash, Norah Jones
Wilco, Johnny Cash, Norah Jones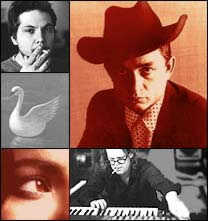 The original man in black: Johnny Cash; alt-Country from Uncle Tupelo; the wait is over for new Wilco; Muswell Hillbilly and The Kinks; a take on Bill Withers from Eva Cassidy; and a beautiful debut from Norah Jones.
Download this show in the All Songs Considered podcast.
Sign up for the All Songs Considered newsletter and we'll tell you when new music features are available on the site.
Wilco, Johnny Cash, Norah Jones
The Wanderer
The Wanderer
from The Essential Johnny Cash
by Johnny Cash
Johnny Cash celebrates his 70th birthday February 2002 with the release of a new 2-CD collection of greatest hits: The Essential Johnny Cash.
No Depression
No Depression
from No Depression
by Uncle Tupelo
Uncle Tupelo recorded for only a few years, but left a mark still rippling through alternative country music scene.
I Am Trying To Break Your Heart
I Am Trying To Break Your Heart
from Yankee Hotel Foxtrot
by Wilco
Wilco's previous label refused to put out this album, saying it was too weird. Fortunately for fans everywhere, Nonesuch picked it up and plans to release it April, 2002.
Muswell Hillbilly
Muswell Hillbilly
from Muswell Hillbillies
by The Kinks
The Kinks were banned from performing in the US for much of the late '60s, but still managed to change the course of American rock and roll.
Ain't No Sunshine
Ain't No Sunshine
from Time After Time
by Eva Cassidy
Eva Cassidy died of melanoma before gaining widespread popularity. This album was released posthumously.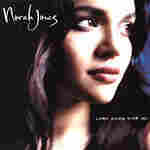 Don't Know Why
Don't Know Why
from Come Away With Me
by Norah Jones
Though she's reluctant to talk about it, Norah Jones is the daughter of legendary sitarist, Ravi Shankar. Her sound, however, is all her own.