Artie Shaw, Cafe Tacuba, Elvis Costello
A new collection of songs from Artie Shaw; the Hasidic New Wave's Afro-Semitic Diaspora; Buena Vista Social Club's bassist, Orlando Cachaito López; Mexico's answer to the Beatles — Café Tacuba; and Declan McManus — a.k.a. Elvis Costello.
Download this show in the All Songs Considered podcast.
Sign up for the All Songs Considered newsletter and we'll tell you when new music features are available on the site.
Artie Shaw, Café Tacuba, Elvis Costello
Dr. Livingstone, I Presume?
Dr. Livingstone, I Presume?
from Self Portrait [Bluebird Anthology]
by Artie Shaw
Born Jacob Arshawsky, Artie Shaw hasn't recorded or performed since 1954. Now 91 years old, he's releasing a new compilation of his old works.
Waaw Waaw
Waaw Waaw
from From the Belly of Abraham
by Hasidic New Wave & Yakar Rhythms
The Hasidic New Wave, along with the Senegalese drumming of Yakar Rhythms, creates a sound they call "Afro-Semitic Diaspora."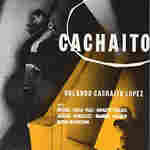 Redencíon
Redencíon
from Cachaito
by Cachaito Lopez
Orlando Cachaíto López is from a dynasty of Cuban bassists best known for his work with the Buena Vista Social Club.
El Aparato
El Aparato
Café Tacuba is Mexico's answer to the Beatles, featured in the recently released Rough Guide to Latin Music.
When I Was Cruel
When I Was Cruel
from When I Was Cruel
by Elvis Costello
This is a sneak preview of the latest CD from Elvis Costello, not due for release until late April, 2002.