Tom Waits, Arto Lindsay, Bryan Ferry
The Tuku music of Oliver Mtukudzi; Classical guitarist John Williams; A Spanish classic from David Russell; The stunning and brash Arto Lindsay; One of two new CDs from Tom Waits; A great unknown from Dallas: Deadman; and Rock and roll crooner Bryan Ferry.
Download this show in the All Songs Considered podcast.
Sign up for the All Songs Considered newsletter and we'll tell you when new music features are available on the site.
Tom Waits, Arto Lindsay, Bryan Ferry
Ndakuvara
Ndakuvara
from Vhunze Moto
by Oliver Mtukudzi
Possibly Zimbabwe's most popular man, Oliver Mtukudzi has created a whole genre of music called Tuku.
Guitar Makossa
Guitar Makossa
from The Magic Box
by John Williams
John Williams breaks from tradition on this recording, performing an African makossa on classical string guitar.
Recuerdos de la Alhambra
Recuerdos de la Alhambra
from Reflections of Spain: Spanish Favorites for Guitar
by David Russell
Born in Scotland, David Russell offers a fresh interpretation of one of the most widely-recorded classical guitar pieces from Spain, "Recuerdos de la Alhambra."
You Decide
You Decide
from Invoke
by Arto Lindsay
Once the guitarist for the '70s new wave group, DNA, Arto Lindsay fuses the rhythms and melodies of several cultures to form a stunning and brash sound. This CD will be released on June 25th of 2002.
All the World Is Green
All the World Is Green
from Blood Money
by Tom Waits
With a career spanning nearly 40 years, Tom Waits straddles the line between the beautiful and grotesque with a rumbling, raspy voice singing tales of loners, losers, hobos and outlaws.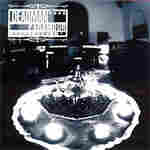 Ghost Story
Ghost Story
A great unknown from Dallas, Deadman's debut album is a dreamy blend of alt-country and ambient trip hop.
I Thought
I Thought
from Frantic
by Bryan Ferry
Bryan Ferry joins his former Roxy Music partner, Brian Eno for this new tune with shades of the past.