The Best of ASC
On this episode, we dig through our archives to bring you some of our favorite artists and albums featured on All Songs Considered during the past two years.
Download this show in the All Songs Considered podcast.
Sign up for the All Songs Considered newsletter and we'll tell you when new music features are available on the site.
Lost In The Stars
Lost In The Stars
from Songs from the Velvet Anvil
by The Gillham Park Orchtet
The Gillham Park Orchtet (yes, "orchtet" not "ochtet") recorded and performed in Kansas City, MO in the late 1990s.
Pink Moon
Pink Moon
from Way to Blue: An Introduction to Nick Drake
by Nick Drake
Twenty five years after his death, Nick Drake's music is finding more recognition than ever before.
The Fox Musette
The Fox Musette
from World Musette
by Les Primitifs du Futur
Cartoonist R. Crumb plays the claw-hammered-style banjo and sings in this group from Paris. If you like music from the 1920s, you'll enjoy this unique sound.
Over the Rainbow/What a Wonderful World
Somewhere Over the Rainbow / What a Wonderful World
from Facing Future
by Israel Kamakawiwo'ole
Nicknamed the "Gentle Giant," Israel Kamakawiwo'ole has a tender voice with a giant sound. He gained international fame with this featured selection: A medley of "Somewhere Over the Rainbow" and "What A Wonderful World."
The Great Intoxication
The Great Intoxication
from Look into the Eyeball
by David Byrne
Since the breakup of the Talking Heads in 1991, David Byrne has released a half a dozen solo albums, written books, and shown his photography at several exhibits. His latest release is Look Into the Eyeball.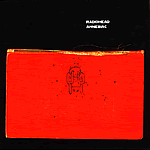 Pyramid Song
Pyramid Song
from Amnesiac
by Radiohead
Radiohead have been compared to Pink Floyd, U2 and the Beatles. But their sound is distinctly modern and inimitable.
Chorumal Bodum (I Am a Traveler)
Chorumal Bodum
from Aldyn Dashka
by Yat Kha
Lead singer Albert Kuvezin produces a remarkable and seemingly unnatural sound, using a technique known as "throat singing."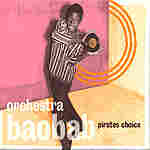 Utrus Horas
Ultrus Horas
from Pirate's Choice: The Legendary 1982 Session
by Orchestre Baobab
Orchestra Baobab first released this album on cassette in the early '80s. It was widely pirated by devout fans and is now available for the first time on CD.
I Am Trying to Break Your Heart
I Am Trying To Break Your Heart
from Yankee Hotel Foxtrot
by Wilco
Wilco's previous label refused to put out this album, saying it was too weird. Fortunately for fans everywhere, Nonesuch picked it up and plans to release it April, 2002.
Autumn's Vicar
Autumn's Vicar
from Is a Woman
by Lambchop
Lambchop are part of the Nashville music scene with a sound that veers from twangy country to ambient, alt/art rock.
When I Was Cruel
When I Was Cruel
from When I Was Cruel
by Elvis Costello
This is a sneak preview of the latest CD from Elvis Costello, not due for release until late April, 2002.
Place d'Youville
Place D'Youville
from Digdig
by René Lacaille & Bob Brozman
A master of Hawaiian slide guitar, Bob Brozman collaborates with René Lacaille on this largely instrumental album he calls "world blues."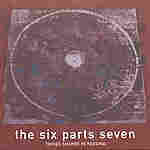 Now Like Photographs
Now Like Photographs
from Things Shaped in Passing
by The Six Parts Seven
A great dreamy guitar record from an unknown group from Ohio, Things Shaped In Passing can be heard often between stories on NPR's All Things Considered.
Free Money
Free Money
In 1979, Patti Smith waved goodbye to rock and roll, only occasionally appearing on a handful of albums since. Now she's back with a retrospective of her work called, Land.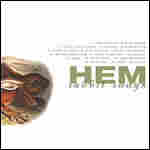 When I Was Drinking
When I Was Drinking
New York song writer Dan Messe puts an ad in the paper for a singer and finds "the most beautiful voice" he's ever heard. Sally Ellyson sings here on Rabbit Songs, a gorgeous debut from the group, Hem.