Lou Reed, Tinariwen, The Bad Plus : All Songs Considered A musical trainwreck from Bill Joy; The poetry of Poe as sung by Lou Reed; Rebel warriors turned musicians: Tinariwen; Vanguard electronica producer Suba; A jazz trio does Nirvana: The Bad Plus
Lou Reed, Tinariwen, The Bad Plus
Lou Reed, Tinariwen, The Bad Plus
Lou Reed, Tinariwen, The Bad Plus
Lou Reed, Tinariwen, The Bad Plus
A musical trainwreck from Bill Joy; The poetry of Poe as sung by Lou Reed; Rebel warriors turned musicians: Tinariwen; Vanguard electronica producer Suba; A jazz trio does Nirvana: The Bad Plus
Download this show in the All Songs Considered podcast.
Sign up for the All Songs Considered newsletter and we'll tell you when new music features are available on the site.
Lou Reed, Tinariwen, The Bad Plus
How Long Are You Staying
How Long Are You Staying
from American Song-Poem Anthology: Do You Know the Difference
by Various Artists
The work of Bill Joy is one of more than two dozen "artists" featured on this new collection of song-poems: music made from the poetry of amateur writers.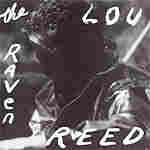 Who Am I?
Who Am I?
from The Raven
by Lou Reed
This two-hour-long, double CD features readings of Edgar Allan Poe's work by Laurie Anderson, Willem Dafoe, David Bowie and others, and some of Lou Reed's most remarkable guitar work.
Nar Djenetbouba
Nar Djenetbouba
from The Radio Tisdas Sessions
by Tinariwen
The ten members in Tinariwen met at a rebel training camp in Libya and eventually traded their guns for guitars to sing songs of resistance.
Tantos Desejos (Remix)
Tantos Desejos (Remix)
from The Now Sound of Brazil
by Suba
Suba made a name for himself by infusing the traditional sounds of Brazil with electronica.
Smells Like Teen Spirit
Smells Like Teen Spirit
from These Are the Vistas
by The Bad Plus
On their major label debut, The Bad Plus offer some original jazz tunes and a few remarkable interpretations of rock classics.