Debashish Bhattacharya, Mogwai, Señor Coconut
Debashish Bhattacharya, Mogwai, Señor Coconut
The Peter Malick Group with Norah Jones; The beautiful dreams of Doug Hoekstra; Hindustani slide guitarist Debashish Battacharya with Bob Brozman; African electronica from Mamani Keita; Scotland's dreamy guitar group Mogwai; and Mosquitos from the beaches of Brazil. Featured Artist: Señor Coconut.
Download this show in the All Songs Considered podcast.
Sign up for the All Songs Considered newsletter and we'll tell you when new music features are available on the site.
Debashish Bhattacharya, Mogwai, Señor Coconut
New York City
New York City
from New York City
by The Peter Malick Group with Norah Jones
Norah Jones was a 21 year old, unknown singer when Peter Malick first saw her perform at a night club in New York. In the fall of 2000, Jones and Malick went into the studio and cut this 6-song EP, more than two years before Jones won her eight Grammys for her album, Come Away With Me.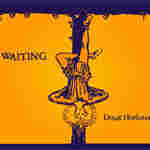 Blow Beautiful Dreams
Blow Beautiful Dreams
from Waiting
by Doug Hoekstra
Originally from Chicago, singer/songwriter Doug Hoekstra has been compared to Nick Drake, Elliott Smith and Vic Chesnutt. He recorded this album - his fifth solo release - at his home studio in Nashville, saying he "cut right through to the heart of the material that dug deeper than anything I'd done before."
Maa
Maa
from Mahima
by Debashish Bhattacharya & Bob Brozman
Brozman is among the best slide guitar players in the world; here he joins Indian slide virtuoso Debashish Battacharya, the creator of the Hindustani slide guitar, an unusual cross between a guitar and a sitar.
N'Ka Willy
N'Ka Willy
from Electro Bamako
by Mamani Keita
Mamani Keita got her start as a backup singer for Mali's Salif Keita (no relation) in the early '90s. For this debut solo release, she teams up with French producer Marc Minelli. Minelli rebuilt and reprogrammed Keita's songs with a blend of modern and traditional grooves.
Hunted by a Freak
Hunted by a Freak
from Happy Songs for Happy People
by Mogwai
From Glasgow, Scotland, Mogwai perform experimental, space-rock instrumentals, similar to some of Pink Floyd's dreamy guitar work or Arab Strap (also from Scotland).
Mosquito
Mosquito
from Mosquitos
by Mosquitos
A chance meeting between a New York musician and a Brazilian singer inspired this New York City trio. The group blends indie rock with Brazilian-inflected pop.
Smoke on the Water
Smoke on the Water
from Fiesta Songs
by Señor Coconut
Senor Coconut is otherwise known as German DJ and electronica producer Uwe Schmidt. Humor is the key ingredient when Señor Coconut tackles classic rock tunes such as this version of Deep Purple's "Smoke on the Water."