Jack White, The Thrills, Beth Gibbons
Like Radiohead? Listen to Oliver Future; Former Portishead singer Beth Gibbons; The hour before dawn with Dublin's Kila; Songs of joy from thumb pianist Samite; Ireland meets California via The Thrills. Featured Artist: Jack White.
Download this show in the All Songs Considered podcast.
Sign up for the All Songs Considered newsletter and we'll tell you when new music features are available on the site.
Jack White, The Thrills, Beth Gibbons
Never Far Away
Never Far Away
from Cold Mountain
by Original Soundtrack
White Stripes frontman Jack White tries his hand at traditional country with an original tune from the Cold Mountain soundtrack.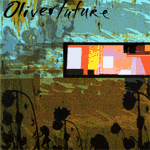 AM/PM Relief
AM/PM Relief
from Oliver Future
by Oliver Future
The sound on this Austin, Texas band's debut album changes from song to song, but their love of Radiohead and Led Zeppelin is easy to hear.
Mysteries
Mysteries
from Out of Season
by Beth Gibbons
Known for her beautifully dreary voice as the lead singer for British trip hop band Portishead, Beth Gibbons here joins former Talk Talk bassist Rustin Man for her debut solo release.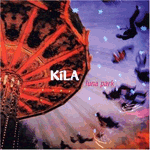 The Hour Before Dawn
The Hour Before Dawn
Performing multi-layered Celtic music on traditional Irish instruments, Kila formed in Dublin in 1987.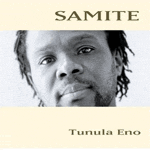 Tunula Eno
Tunula Eno
from Tunula Eno
by Samite
Originally from Uganda, Samite lost a brother under the dictatorship of Idi Amin, endured a prolonged exile from his homeland and lost his wife to cancer. This album is a tribute to her.
Santa Cruz (You're Not That Far)
Santa Cruz (You're Not That Far)
from So Much for the City
by The Thrills
The Thrills are from Dublin and have a distinctly Irish sound with a California sensibility.