Count Basie, Ani DiFranco, Califone
Count Basie, Ani DiFranco, Califone
Down in the valley with Greg Brown; Indie folk punk from Ani DiFranco; The electronic experiments of Dani Siciliano; Finger-style guitarist Harris Newman; Folk meets blues electronica in the music of Califone. Featured Artist: Count Basie.
Download this show in the All Songs Considered podcast.
Sign up for the All Songs Considered newsletter and we'll tell you when new music features are available on the site.
Count Basie, Ani DiFranco, Califone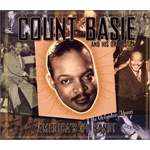 Shoe Shine Boy / Easy Does It
Shoe Shine Boy / Easy Does It
from America's #1 Band: The Columbia Years
by Count Basie
The remarkable work of Count Basie is chronicled on this new 4-CD box set from Columbia.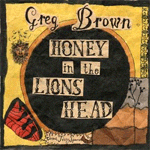 Down in the Valley
Down in the Valley
from Honey in the Lion's Head
by Greg Brown
The son of a Pentecostal preacher, Greg Brown grew up listening to gospel music and began singing professionally when he was 18. He'd go on to work with Garrison Keillor on The Prairie Home Companion and start his own record label, Red House Records.
Educated Guess
Educated Guess
from Educated Guess
by Ani DiFranco
Without the backing of a major label, Ani DiFranco built a cult following through the 1990s with a relentless touring schedule and her own provocative blend of anti-folk, indie rock, all released on her own Righteous Babe label.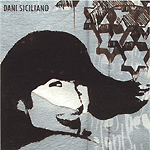 Collaboration (Ready)
Collaboration (Ready)
from Likes…
by Dani Siciliano
Dani Siciliano takes her jazz singing and marries it with electronic music. Much of this record was concocted in her home studio. On this debut collection of songs, she shows a natural gift for experimental, avant atmospherics.
The Bullheaded Stranger
The Bullheaded Stranger
from Non-Sequiturs
by Harris Newman
Based in Montreal, Harris Newman is a finger-style guitarist with a sound reminiscent of the late John Fahey.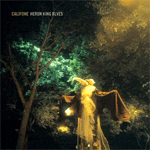 Trick Bird
Trick Bird
from Heron King Blues
by Califone
Tim Rutili, principle songwriter for this Chicago-based group says, "It feels like something cracked open while we were making this. We found a new energy, instinct and freedom. We were able to find a nice balance between what we do as a live band and the endless possibilities of a recording studio."