Nellie McKay, The Mountain Goats, John Vanderslice
Nellie McKay, The Mountain Goats, John Vanderslice
The magic hour with Wynton Marsalis; A bit of blues from The Mountain Goats; The lo-fi world of John Vanderslice; New music from Chicago's Tortoise; and rethinking the blues with Tarbox Ramblers. Featured Artist: Nellie McKay.
Download this show in the All Songs Considered podcast.
Sign up for the All Songs Considered newsletter and we'll tell you when new music features are available on the site.
Nellie McKay, The Mountain Goats, John Vanderslice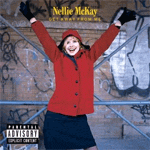 Sari
Sari
from Get Away from Me
by Nellie McKay
Nellie McKay is just nineteen but writes music with a breadth and depth beyond her years.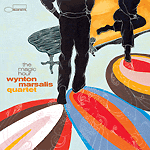 Feeling of Jazz
Feeling of Jazz
from The Magic Hour
by Wynton Marsalis
Marsalis explains the album's's title, say that "For kids, the 'magic hour' is the one hour before they go to bed. For parents, it's the one hour after the kids go to sleep."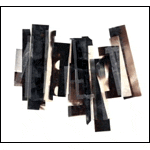 Letter from Belgium
Letter from Belgium
from We Shall All Be Healed
by The Mountain Goats
There are more than 100 songs by the Mountain Goats on various compilations and label samplers, most of them recorded on a department store boombox. This collection is their 12th studio album.
Pale Horse
Pale Horse
from Cellar Door
by John Vanderslice
John Vanderslice writes delicate and dark songs carefully crafted with creaking keyboards, buzzing guitars and plenty of distorted drums.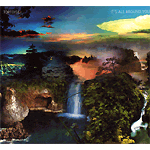 Stretch (You Are All Right)
Stretch (You Are All Right)
from It's All Around You
by Tortoise
Check out our previous feature on Tortoise from All Songs Considered episode 8, from July of 2001.
Were You There?
Were You There?
from Fix Back East
by Tarbox Ramblers
With tribal drums, upright bass, and slide guitar, the Tarbox Ramblers have sound that's been described as a train wreck of hillbilly gospel and blues.