Bob Dylan, Franz Ferdinand, Modest Mouse
Bob Dylan, Franz Ferdinand, Modest Mouse
Contra music from the Portland Selection; Hawaiian ukelele master John King; Music of the Smiths by The Ukrainians; Glasgow's art school band Franz Ferdinand; Good news/bad news from Modest Mouse. Featured Artist: Bob Dylan.
Download this show in the All Songs Considered podcast.
Sign up for the All Songs Considered newsletter and we'll tell you when new music features are available on the site.
Bob Dylan, Franz Ferdinand, Modest Mouse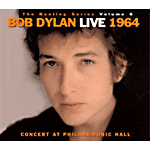 Talkin' John Birch Paranoid Blues [Live]
Talkin' John Birch Paranoid Blues
from The Bootleg Series, Vol. 6: Bob Dylan Live 1964
by Bob Dylan
Once only available as a bootleg, this is from Bob Dylan's now legendary performance at New York's Philharmonic Hall.
Hommage à Edmond Parizeau
Hommage à Edmond Parizeau
from Portland Selection, Vol. 1: Contra Dance Music in the Pacific Northwest
by Various Artists
This is a collection of contra dance tunes from Pacific Northwest musicians Sue Songer, Clyde Curley and George Penk.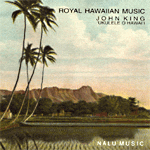 Kalakaua March
Kalakaua March
from Royal Hawaiian Music
by John King
We featured John King performing the music of Bach on ukulele on All Songs Considered episode 22.
Batyar
Batyar
from Istoriya: The Best of the Ukranians
by The Ukranians
The Ukrainians aren't from Ukraine, but they play music in the language of this eastern European country, even when doing cover tunes by bands like the Smiths and Sex Pistols.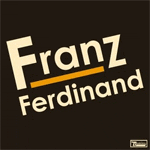 Take Me Out
Take Me Out
from Franz Ferdinand
by Franz Ferdinand
Franz Ferdinand is a Glasgow quartet of former art students with a sound that swings and swaggers its way from the Byrds to Television.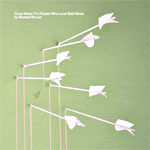 World at Large
The World at Large
from Good News for People Who Love Bad News
by Modest Mouse
This second release on Sony for Modest Mouse comes ten years after the indie trio first formed in Issaquah, Washington.