Loretta Lynn, Caetano Veloso, Toots and the Maytals
Loretta Lynn, Caetano Veloso, Toots and the Maytals
Former Byrds frontman Roger McGuinn; Foreign sounds from Caetano Veloso; The true love of Toots and the Maytals; San Francisco poet and musician Azeem; The angular swamp funk of Eszter Balint; A quirky new EP from The Decemberists. Featured Artist: Loretta Lynn.
Download this show in the All Songs Considered podcast.
Sign up for the All Songs Considered newsletter and we'll tell you when new music features are available on the site.
Loretta Lynn, Caetano Veloso, Toots and the Maytals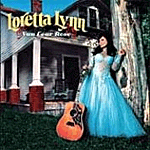 Van Lear Rose
Van Lear Rose
from Van Lear Rose
by Loretta Lynn
70 year-old country legend Loretta Lynn teams up here with White Stripes rock guitarist Jack White for her first collection of original material in four years.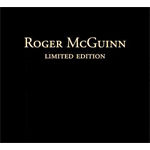 Parade of Lost Dreams
Parade of Lost Dreams
from Limited Edition
by Roger McGuinn
Roger McGuinn is the former frontman for The Byrds. His latest album includes five classic folk tunes and seven new songs co-written by his wife, Camilla.
Cry Me a River
Cry Me a River
from Foreign Sound
by Caetano Veloso
Caetano Veloso has been called the Bob Dylan of Brazil. On his latest album he covers an unusual mix of songs from Gershwin to Kurt Cobain.
Sweet and Dandy
Sweet and Dandy
from True Love
by Toots and the Maytals
Toots Hibbert and the Maytals have been making great reggae music since the 1960s. Here they team up with an unusual assortment of rock and reggae artists, including Willie Nelson, Eric Clapton, Bootsy Collins and the Roots.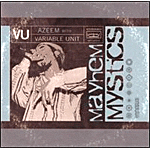 Rebel Music
Rebel Music
from Mayhemystics
by Azeem/Variable Unit
Born Ismail Azeem, this San Francisco artist has been called one of the best performance poets in the US.
Here We Are
Here We Are
from Mud
by Eszter Balint
Remember the 16 year-old cousin in the film Stranger Than Paradise? Well it was Eszter Balint, and she's just released her second CD, a collection of spooky, dark roots-rock.
Tain, Pts. 1 - 5
The Tain (excerpt)
from The Tain
by The Decemberists
This five-piece indie pop group from Portland uses an odd mix of instruments - bottles, tin toys, a glockenspiel - for their latest CD: an EP they're calling a Celtic epic.