Fats Waller, Cowboy Junkies, The Pixies
Fats Waller, Cowboy Junkies, The Pixies
African blues meet New York in Otis Taylor; new music from the Cowboy Junkies; Providence folk duo Atwater-Donnelly; pure roots rock from Dave Edmunds; eclectic geek rockers They Might Be Giants; a new, best-of collection from The Pixies. Featured Artist: Fats Waller.
Download this show in the All Songs Considered podcast.
Sign up for the All Songs Considered newsletter and we'll tell you when new music features are available on the site.
Fats Waller, Cowboy Junkies, The Pixies
I'm Gonna Sit Right Down and Write Myself a Letter
I'm Gonna Sit Right Down and Write Myself a Letter
from The Centennial Collection [RCA]
by Fats Waller
Fats Waller was one of the great stride piano players with an exuberant and comical charm. Now, 100 years after his birth, Waller's work is showcased on a new collection from Bluebird.
505 Train
505 Train
from Double V
by Otis Taylor
https://media.npr.org/programs/asc/archives/asc61/images/taylorcvr.gif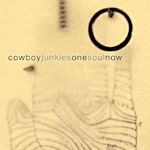 One Soul Now
One Soul Now
from One Soul Now
by Cowboy Junkies
The Cowboy Junkies sound has scarcely changed in nearly twenty years of making music, but it remains inimitable.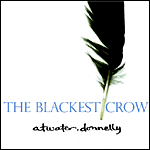 The Blackest Crow
The Blackest Crow
from The Blackest Crow
by Atwater & Donnelly
The husband and wife duo, Aubrey Atwater and Elwood Donnelly met at a coffeehouse in 1987, were married two years later and today make great traditional folk music together.
I Hear You Knockin'
I Hear You Knockin'
from From Small Things: The Best of Dave Edmunds
by Dave Edmunds
Dave Edmunds, firmly rooted in roots rock, here performs all the instruments and does all the vocals on a tune included on a new best-of compilation.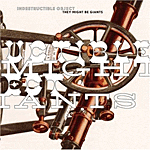 Am I Awake?
Am I Awake?
from Indestructible Object [EP]
by They Might Be Giants
They Might be Giants are John Flansburgh and John Linnell, two artists making quirky rock with a sense of humor.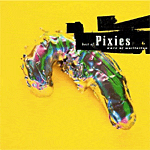 Here Comes Your Man
Here Comes Your Man
from Wave of Mutilation: Best of Pixies
by The Pixies
The Pixies were one of the most influential alt rock bands of the late '80s with a crunching blend of punk, indie guitar rock and classic pop.