Arto Lindsay, Camera Obscura, Iron and Wine
Arto Lindsay, Camera Obscura, Iron and Wine
Lo-fi folk from Miami's Iron and Wine; Avant-garde jazz pianist Marilyn Crispell; Polynesia's 126-member Tahitian Choir; Light chamber pop from Camera Obscura; An album never meant to be from Ric Menck; Israeli Beatle pop from the Rockfour. Featured Artist: Arto Lindsay.
Download this show in the All Songs Considered podcast.
Sign up for the All Songs Considered newsletter and we'll tell you when new music features are available on the site.
Arto Lindsay, Camera Obscura, Iron and Wine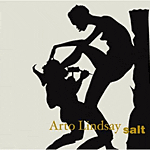 Personagem
Personagem
from Salt
by Arto Lindsay
Arto Lindsay is known for blending the sounds of Brazil with American noise pop. We last featured his work on Episode 20.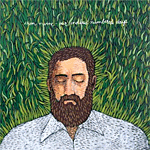 On Your Wings
On Your Wings
from Our Endless Numbered Days
by Iron & Wine
Iron and Wine is the work of Samuel Beam, a cinematography instructor at Miami college. Reminiscent of Elliot Smith or Nick Drake, Beam writes delicate, hushed songs and records his musical treasures with a four-track at home.
The Storyteller
The Storyteller
from Storyteller
by Marilyn Crispell
Emerging as a free-jazz pianist in the '80s, Marilyn Crispell today focuses more on harmony and melody, making dark jazz some have described as "haunted."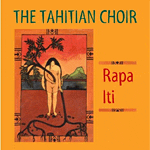 Ratou Ki Ota
Ratou Ki Ota
from Rapa Iti
by The Tahitian Choir
This vocal group comes from the Tahitian island of Oparo, which is also known as Rapa. Only 330 people live on the island and nearly half of them are in this choir.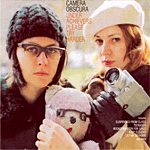 Suspended from Class
Suspended from Class
from Underachievers Please Try Harder
by Camera Obscura
From Glasgow, Scotland, Camera Obscura borrow heavily from fellow Glasgow group Belle and Sebastian with sweet, light chamber pop tunes.
Perfect Day
Perfect Day
from Ballad of Ric Menck
by Ric Menck
Best known as the drummer for Velvet Crush, Ric Menck never intended to release his solo work as an album, but has compiled a dozen of his best jangle-pop singles for this CD.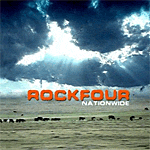 You Said
You Said
from Nationwide
by Rockfour
Rockfour has been called Israel's answer to the Beatles. We last featured their work on Episode 24.