David Darling and the Wulu Bunun, Devendra Banhart, Nina Nastasia
David Darling and the Wulu Bunun, Devendra Banhart, Nina Nastasia
Reinventing an old hymn with Just Cause; A great unknown mandolinist: Don Julin; Neo-psychedelia from Devendra Banhart; New York singer/songwriter Nina Nastasia; the beautifully eerie music of Jesse Sykes; Dream rock from the Secret Machines. Featured Artist: David Darling & the Wulu Bunun.
Download this show in the All Songs Considered podcast.
Sign up for the All Songs Considered newsletter and we'll tell you when new music features are available on the site.
David Darling and the Wulu Bunun, Devendra Banhart, Nina Nastasia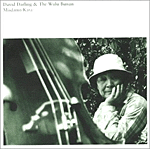 Ku-Isa Tama Laug
Ku-Isa Tama Laug
from Mudanin Kata
by David Darling & the Wulu Bunun
Cellist David Darling performs with Taiwain's Wulu Bunun. The people who live on this remote island sing unusual eight-part harmony modeled after the sounds of nature.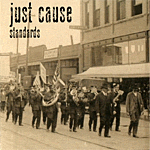 Going To Study War No More
Going To Study War No More
from Standards
by Just Cause
This group of New York City musicians reinterprets traditional songs of justice and freedom, including "We Shall Overcome" and "John Henry."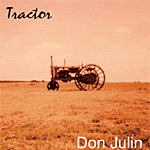 Breathe
Breathe
from Tractor
by Don Julin
Mandolinist Don Julin has recorded in a broad a range of styles and genres, from rock to gospel and jazz. This tune has been heard between news stories on All Things Considered.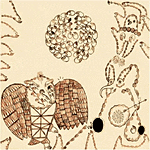 Poughkeepsie
Poughkeepsie
from Rejoicing in the Hands
by Devendra Banhart
Devendra Banhart has jokingly been called the "Man of La Mantra;" his songs have a magical, mystical quality. Listen to this spare and intimate tune from a new collection called Rejoicing in the Hands.
Oblivion
Oblivion
from Dogs [Touch and Go]
by Nina Nastasia
Touch and Go Records is reissuing this 2000 debut from Nina Nastasia -- a collection of emotional, atmospheric and often hypnotic songs.
You Are Not Gotten Here
You Are Not Gotten Here
from Oh, My Girl
by Jesse Sykes & the Sweet Hereafter
Jesse Sykes joined with former Whiskeytown guitarist Phil Wandscher in 1999 to form the Sweet Hereafter. This is their second release -- a beautiful and heartbreaking album that's been called a soundtrack to loneliness.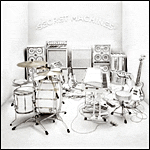 Now Here Is Nowhere
Now Here Is Nowhere
from Now Here is Nowhere
by Secret Machines
On their debut release, The Secret Machines are part Led Zeppelin, part Flaming Lips with classic rock rhythms and an indie sensibility.