Best Songs: 2004 (So Far)
Best Songs: 2004 (So Far)
Halfway through the year and the songs are strong. New artists like Iron and Wine and M. Ward are writing powerful song poems. Their words and beats have the mystery of such revered artists as Wilco, Modest Mouse and Sam Phillips. Before the summer slips by and fall accelerates into winter, we offer this show as a chance to catch up on the great sounds of 2004 (so far).
Download this show in the All Songs Considered podcast.
Sign up for the All Songs Considered newsletter and we'll tell you when new music features are available on the site.
Best Songs: 2004 (So Far)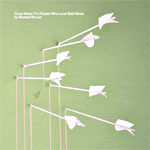 The World at Large
The World at Large
from Good News for People Who Love Bad News
by Modest Mouse
This second release on Sony for Modest Mouse comes ten years after the indie trio first formed in Issaquah, Washington.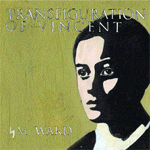 Vincent O'Brien
Vincent O'Brien
from Transfiguration of Vincent
by M. Ward
In this beautifully-crafted concept album M. Ward creates a dark, warm world of sound from the backwoods of an imaginary land.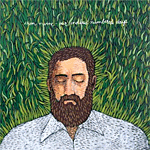 On Your Wings
On Your Wings
from Our Endless Numbered Days
by Iron & Wine
Iron and Wine is the work of Samuel Beam, a cinematography instructor at Miami college. Reminiscent of Elliot Smith or Nick Drake, Beam writes delicate, hushed songs and records his musical treasures with a four-track at home.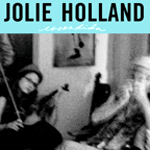 Sascha
Sascha
from Escondida
by Jolie Holland
Open the World
Open the World
from Boot and a Shoe
by Sam Phillips
Leslie Phillips was a gospel singer before switching to her childhood nickname, Sam and took on a whole new sound reminiscent of '60s psychedelic folk/pop.
Mysteries
Mysteries
from Out of Season
by Beth Gibbons
Known for her beautifully dreary voice as the lead singer for British trip hop band Portishead, Beth Gibbons here joins former Talk Talk bassist Rustin Man for her debut solo release.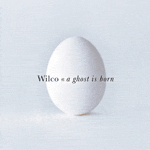 At Least That's What You Said
At Least That's What You Said
from A Ghost Is Born
by Wilco
This is the band's follow up to 2002's remarkable Yankee Hotel Foxtrot.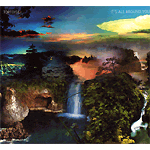 Stretch (You Are All Right)
Stretch (You Are All Right)
from It's All Around You
by Tortoise
Check out our previous feature on Tortoise from All Songs Considered episode 8, from July of 2001.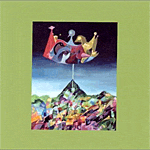 Yesterday's World
Yesterday's World
from Circulatory System
by Circulatory System
Circulatory System is a retooled version of '90s psychedelic rockers Olivia Tremor Control.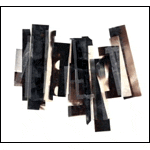 Letter from Belgium
Letter from Belgium
from We Shall All Be Healed
by The Mountain Goats
There are more than 100 songs by the Mountain Goats on various compilations and label samplers, most of them recorded on a department store boombox. This collection is their 12th studio album.