Stephen Foster, Ambulance LTD, Kings of Convenience
Stephen Foster, Ambulance LTD, Kings of Convenience
Gottschalk by pianist Frank French; New music from guitar wonder Leo Kottke; Norwegian duo Kings of Convenience; An Omaha oddity: Tilly and the Wall; Experimental silence from Adem Ilhan; Brooklyn art pop group Ambulance LTD. Featured Artist: Stephen Foster.
Download this show in the All Songs Considered podcast.
Sign up for the All Songs Considered newsletter and we'll tell you when new music features are available on the site.
Stephen Foster, Ambulance LTD, Kings of Convenience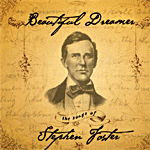 Hard Times (Come Again No More)
Hard Times Come Again No More (Foster)
from Beautiful Dreamer: The Songs of Stephen Foster
by Stephen Foster
Gospel singer Mavis Staples is one of several artists appearing on this new collection celebrating the music of Stephen Foster.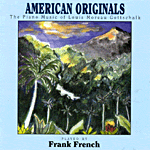 Danza (Gottschalk)
Danza (Gottschalk)
from American Originals: The Music of Louis Moreau Gottschalk
by Frank French
Louis Gottschalk was a contemporary of Stephen Foster who composed Pan American tunes. Pianist Frank French performs a mix of Gottschalk's work on this new CD.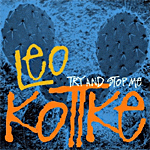 Bristol Sloth
Bristol Sloth
from Try and Stop Me
by Leo Kottke
Leo Kottke is widely recognized as one of the greatest finger style guitarists of all time. This new CD contains his most improvised work to date.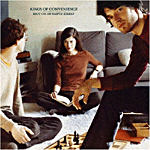 Homesick
Homesick
from Riot on an Empty Street
by Kings of Convenience
Kings of Convenience play gentle guitar melodies with harmonies reminiscent of Simon and Garfunkel.
Fell Down the Stairs
Fell Down the Stairs
from Wild Like Children
by Tilly and the Wall
Tilly and the Wall are a quirky, playful group with an unusual percussionist: tap dancer Jamie Williams, whose amplified stomping and clapping keeps the beat.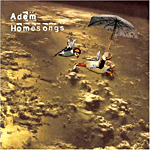 Statued
Statued
London-based Adem Ilhan (pronounced AR-dem ee-LAHN) uses space and silence as much as sound in his songs, creating his lo-fi recordings at a home studio.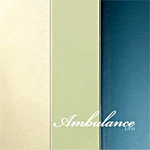 Heavy Lifting
Heavy Lifting
You can hear a number of influences in the music of Ambulance LTD, from Lou Reed to My Bloody Valentine. This is the New York group's debut release.