Political Songs and Satire
Political Songs and Satire
In this election year it seemed a good idea to put out a call for music about politics. What we wanted was satire; what we got were earnest and passionate songs that mostly bashed the incumbent president ...
Download this show in the All Songs Considered podcast.
Sign up for the All Songs Considered newsletter and we'll tell you when new music features are available on the site.
Political Songs and Satire
Déjà Vu (All Over Again)
Déjà Vu (All Over Again)
from Deja Vu All Over Again
by John Fogerty
Credence Clearwater Revival singer and songwriter John Fogerty has a new song about the war in Iraq and how the body count reminds him of another war, not so long ago. This is the title track to a new CD Fogerty is expected to release September 21.
Rich Man's War
Rich Man's War
from Revolution Starts...Now
by Steve Earle
Steve Earle has a reputation for writing provocative songs. His most controversial single was "John Walker's Blues" featured on All Songs Considered episode 24.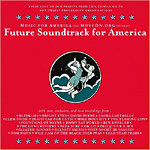 Day After Tomorrow
Day After Tomorrow
from Future Soundtrack for America
by Various Artists
Tom Waits sings a new song with an old message. It is a tune about a soldier, his loneliness, his dilemma and his hopes in times of war.
Seattle label Barsuk records and John Flansburgh of They Might Be Giants organized this compilation of political songs, featuring artists like David Byrne and REM. They say 100 percent of the money raised with this CD will go to "progressive organizations working to involve more Americans in our political process."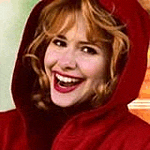 John John
John John
from John John
by Nellie McKay
What's a girl to do? Vote for who you want or vote for who could win. Nellie McKay sent us this tune about John Kerry and Ralph Nader. McKay was featured on All Songs Considered's Year Ahead '04 program in January. This song was produced as a single for All Songs Considered and is not available for purchase.
Democratc Hit Parade: The Lieberman/I'm So Pretty/Kerry Baby/So ...
Democratic Hit Parade
from Papa's Got a Brand New Baghdad
by Capitol Steps
Capitol Steps is a group of current and former congressional aides who offer politcal parody in songs and skits. This song is from their new CD, Papa's Got a Brand New Baghdad.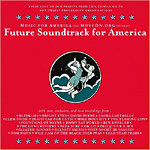 Move On
Move On
from Future Soundtrack for America
by Various Artists
Appearing here on the Future Soundtrack for America compilation, Mike Doughty was the frontman for Soul Coughing before going solo.
Bush Must Be Defeated
Bush Must Be Defeated
from My Country II
by Dan Bern
Somehow Dan Bern carries the torch of Woody Guthrie. He's biting, angry and funny all at the same time. His new CD features a number political songs including "The President," in which Dan imagines what he would do as the American leader during his first week in office.