Interpol, John Cale, Tin Hat Trio
Interpol, John Cale, Tin Hat Trio
The Velvet Underground's John Cale; A tribute to ailing Alejandro Escovedo; Slide guitar great Cindy Cashdollar; Danish folk duo Haugaard and Hoirup; Remembering love lost with Tin Hat Trio; The ethereal Swedish jazz trio E.S.T. Featured Artist: Interpol.
Download this show in the All Songs Considered podcast.
Sign up for the All Songs Considered newsletter and we'll tell you when new music features are available on the site.
Interpol, John Cale, Tin Hat Trio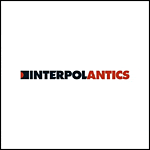 Slow Hands
Slow Hands
This contemporary New York band has a sound with a similar feel to the late, brooding 1970's band Joy Division -- a sound the band says is unintentional.
Set Me Free [*]
Set Me Free
from HoboSapiens
by John Cale
John Cale is best known as the bassist and viola player with The Velvet Underground, but in retrospect it's a small part of his musical life. He's released a number of great solo albums, successful collaborations, and produced many of the early ground-breaking American punk LPs. This is from Cale's latest solo album.
Lenny Kaye
Lenny Kaye
from Por Vida: A Tribute To The Songs Of Alejandro Escovedo
by Calexico
Alejandro Escovedo got his start in a punk band called the Nuns in the mid '70s and went on to pioneer his own blend of folk, progressive country, roots rock and various Latin flavors. He collapsed following a show in 2003 and was diagnosed with Hepatitis C. This album is a benefit to raise money for his medical bills.
Sliding Home
Sliding Home
from Slide Show
by Cindy Cashdollar
Austin, Texas native Cindy Cashdollar is one of the finest slide guitarists in America, heard on recordings with Dwight Yoakam, Bob Dylan and others. Louisiana blues guitarist Sonny Landreth joins her on this cut.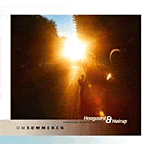 Middag i Haven
Middag i Haven
from In the Summer
by Haugaard & Hoirup
Danish guitarist Morten Hoirup says he and fiddle partner Harald Haugaard "decided to make a CD that vibrated of summer in all the positive ways. We wanted something that gave energy. We think we've succeeded. There's a lot of music that makes us think about how Denmark looks and feels at that time of year."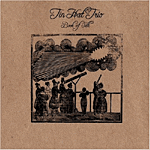 The Clandestine Adventures of Ms. Merz
The Clandestine Adventures of Ms. Merz
from Book of Silk
by Tin Hat Trio
They are at times classically based, and at the same time a jazz trio; Definitely one of America's unique talents. You can hear more from the Tin Hat Trio on All Songs Considered episode 4.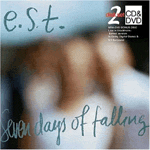 Seven Days of Falling
Seven Days of Falling
from Seven Days of Falling
by E.S.T.
E.S.T. are Esbjörn Svensson on piano, Dan Berglund on bass and drummer Magnus Öström, all part of a new crop of jazz trios. With this CD, they show themselves as one of the best small ensembles in the world.