The Clash, Lorraine Hunt Lieberson, Laura Veirs
The Clash, Lorraine Hunt Lieberson, Laura Veirs
Guitarist, actor and author Guy Davis; A radio tale from bluesman Dave Alvin; Seattle singer/songwriter Laura Veirs; Bach cantatas from Lorraine Lieberson; A typewriter tune by Leroy Anderson; Re-imagining the piano with Stephen Scott; A cinematic treat for ears: Kevin Tihista. Featured Artist: The Clash.
Download this show in the All Songs Considered podcast.
Sign up for the All Songs Considered newsletter and we'll tell you when new music features are available on the site.
The Clash, Lorraine Hunt Lieberson, Laura Veirs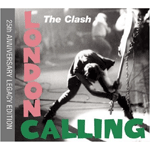 London Calling
London Calling
from London Calling (25th Anniversary Legacy Edition)
by The Clash
Epic/Legacy records celebrates the 25th anniversary of The Clash's London Calling with a packed reissue, including a documentary on the making of the album and rehearsal tapes for the sessions.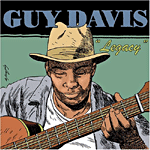 Uncle Tom's Dead
Uncle Tom's Dead
Guy Davis is a respected blues guitarist, has acted in several Broadway and off Broadway productions, had a recurring role on the soap opera One Life to Live and wrote/starred in the one-man show, "In Bed with the Blues." He recorded this song with his son, Martial Davis.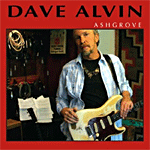 Nine Volt Heart
Nine Volt Heart
from Ashgrove
by Dave Alvin
Dave Alvin helped build the American roots rock scene of the early 1980s, forming the L.A. band The Blasters with his brother, Phil. They combined the energy of punk rock with classic American blues and rockabilly. This is Alvin's 10th solo release.
Icebound Streams
Icebound Streams
from Carbon Glacier
by Laura Veirs
With her warm, haunting voice, Seattle's Laura Veirs writes introspective, atmospheric songs that mix grunge drum loops with simple folk melodies and found sounds.
Aria from Cantata No. 82, 'Ich Habe Genug,' BWV 82
Aria from Cantata No. 82, 'Ich Habe Genug,' BWV 82
from Bach: Cantatas BWV 82 and 199
by Lorraine Hunt Lieberson
Lorraine Hunt Lieberson was a violinist before pursuing a professional singing career as a mezzo soprano. Here she performs works by Johann Sebastian Bach, accompanied by the Orchestra of Emanuel Music, conducted by Craig Smith.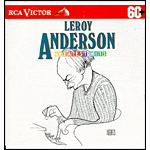 The Typewriter
The Typewriter
from Greatest Hits
by Leroy Anderson
Leroy Anderson was a composer in the 1940s and '50s who wrote playful tunes that incorporated everyday sounds like ticking clocks or, like this song, a typewriter.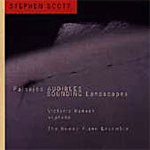 Entrada
Entrada
from Paisajes Audibles: Sounding Landscapes
by Stephen Scott/Victoria Hansen/The Bowed Piano Ensemble
Stephen Scott composes music for the inside of a piano. His group, the Bowed Piano Ensemble, performs his music by plucing, bowing and strumming the strings of a piano. The sound they coax from the piano is quite unexpected.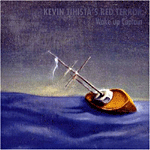 Real Life
Real Life
from Wake Up Captain
by Kevin Tihista
Kevin Tihista (pronounce tee-ESTA) performed with various short-lived groups and wrote about 300 songs before deciding to launch a solo career. His Beatley tunes are intimate, beautifully arranged and sometimes bittersweet.