Madeleine Peyroux, Leroy Carr, Vashti Bunyan
Madeleine Peyroux, Leroy Carr, Vashti Bunyan
Early folk music pioneer Elizabeth Cotten; "Urban" blues forefather Leroy Carr; A psychotic reaction from Michael Powers; Traditional Chinese zheng artist Hong Ting; Music of the Thai Elephant Orchestra; Returning 1970s folk artist Vashti Bunyan; A final farewell from Guided by Voices. Featured Artist: Madeleine Peyroux.
Download this show in the All Songs Considered podcast.
Sign up for the All Songs Considered newsletter and we'll tell you when new music features are available on the site.
Madeleine Peyroux, Leroy Carr, Vashti Bunyan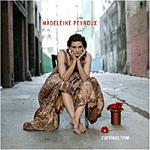 Dance Me to the End of Love
Dance Me to the End of Love
from Careless Love
by Madeleine Peyroux
Madeleine Peyroux is perhaps known best for sounding like Billie Holiday. On this CD, Peyroux covers songs made popular by Holiday as well as cuts from Leonard Cohen, Elliott Smith and Bob Dylan.
Shake Sugaree
Shake Sugaree
from Shake Sugaree
by Elizabeth Cotton
Elizabeth Cotten was just eleven years old when she wrote one of the most popular folk tunes of all time: "Freight Train." Her work is remembered on this new collection from Folkways.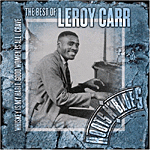 I Believe I'll Make a Change
I Believe I'll Make a Change
from Whiskey Is My Habit, Women Is All I Crave: The Best of Leroy Carr
by Leroy Carr
Pianist Leroy Carr pioneered a style known as "urban" blues in the 1930s, a slightly more polished and less intense approach than the rougher styles of country blues. Carr's work has inspired everyone from Robert Johnson to Eric Clapton and Jimmy Page.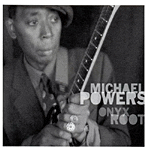 Psychotic Reaction
Psychotic Reaction
from Onyx Root
by Michael Powers
Blues guitarist Michael Powers has performed with James Brown, Bo Diddley and Johnny Winter. On this CD Powers offers a half a dozen original tunes but also a few covers from artists like Muddy Waters and Willie Dixon. This song was originally released in 1965 as a psychedelic tune from the band Count Five.
Lotus Out of Water
Lotus Out of Water
from Chinese Traditional Zheng Music
by Hong Ting
Hong Ting performs on an ancient Chinese stringed instrument called a zheng. Its origins can be traced back more than two thousand years.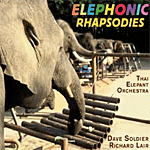 The Ganesha Symphony: The Birth of Ganesha
The Ganesha Symphony: The Birth of Ganesha
from Elephonic Rhapsodies
by Thai Elephant Orchestra
These Thai elephants were trained to hold mallets and strike xylophones, steel pipes and tubular bells, improvising their own songs.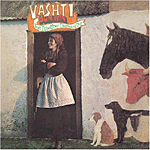 Iris' Song for Us
Iris' Song for Us
from Just Another Diamond Day
by Vashti Bunyan
British folk singer Vashti Bunyan originally released this album -- her only full length record -- in 1970. It received little attention and Bunyan soon dropped out of music all together to start a family. Now, more than 30 years later, this rare collection of songs is finally being reissued on CD.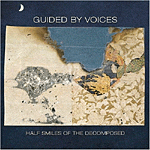 Everybody Thinks I'm a Raincloud (When I'm Not Looking)
Everybody Thinks I'm a Raincloud (When I'm Not Looking)
from Half Smiles of the Decomposed
by Guided By Voices
Jangle pop rockers Guided By Voices have been making music for nearly 20 years. This year (2004) they startled fans by announcing plans to break up. This is their final album, with a farewell tour scheduled to wrap up on New Year's Eve.